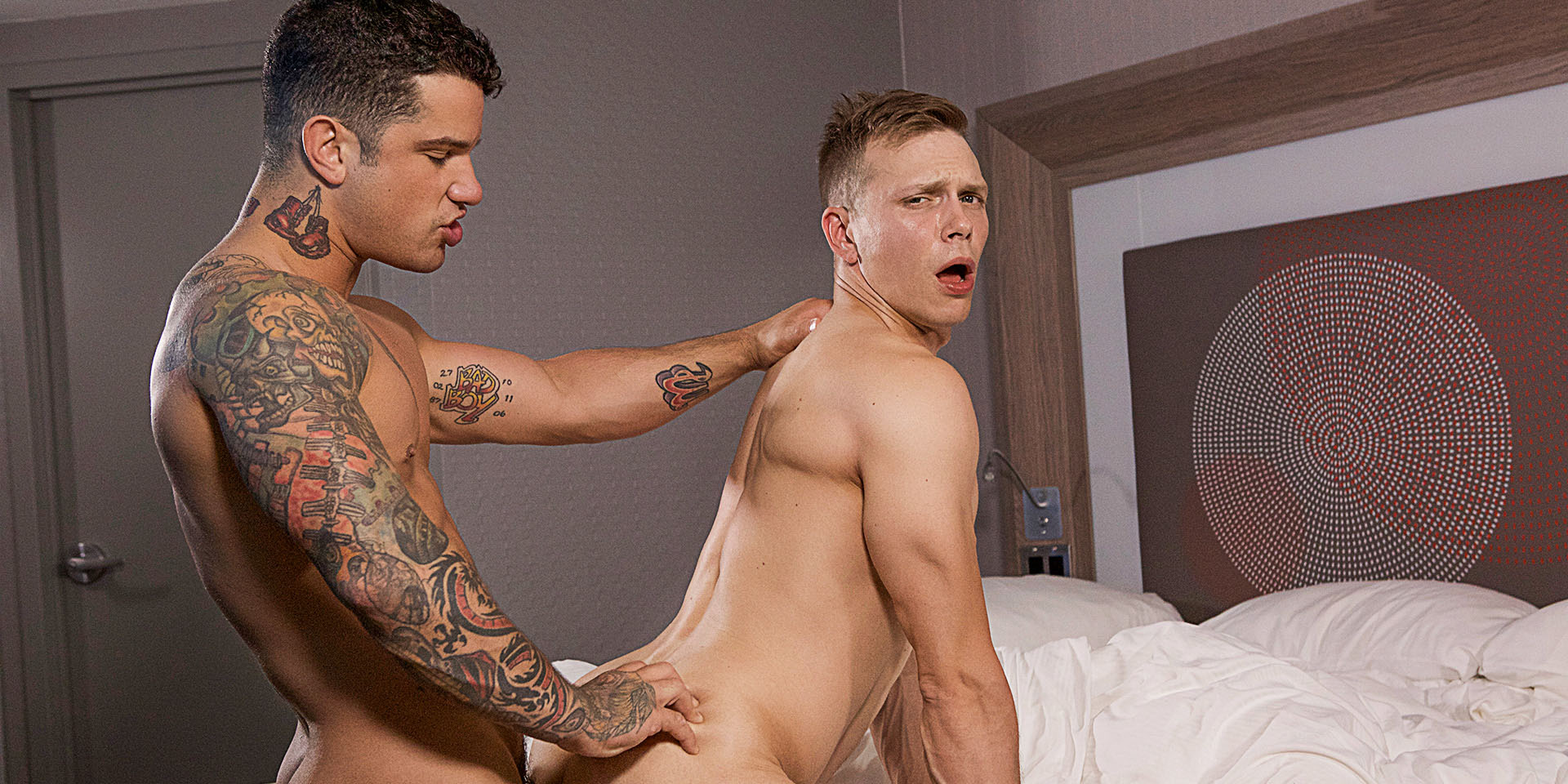 Nov 22, 2017
BROMO – Real Boyfriends Fuck Raw: Pierre Fitch & Ethan Chase
Reading time: 1 minute 30 sec
This is your once in a lifetime chance, BROMO takes Pierre Fitch for a bareback ride, with none other than Ethan Chase. A few months back, on the web surfaced an hourlong webcam show featuring Ethan fucking his boyfriend, Pierre bareback, among other fun adventures they took us on.
Now the roles have reversed, and for the first time Pierre is paid to fuck someone raw, and indeed not only is the barebacking what makes the scene raw, but it is also the hard pounding Fitch delivers to that hungry ass. You will have an intimate peek into their bedroom, rough sex, domination, throat fucking, cum eating, and manhandling. I guess having a pornstar boyfriend pays out big time. Who can tell if their sex life is really what it appears to be in front of the camera, but I do imagine it is quite like that.
The power couple doesn't dominate the screen for the sole fact they are the only two on it, but they actually manage to break the camera – screen medium barrier between us and them within the first few minutes. Their chemistry is something that is beautifully transferred through the screen and can be seen through their performance, they honestly adore each other's body, and are quite familiar with every inch of it, which results in pulling out certain aces from the sleeve just to juice it up a bit. It is so hot how Pierre's thick dick fits perfectly in Ethan's gaping ass.
Unfortunately, the trailer is NSFW, so it can't be displayed on our blog, but wait for Black Friday and you can enjoy the entire scene on BROMO for as much as you like.
DISCUSSION: What do you think about Pierre and Ethan as a new porn couple? Comment below: