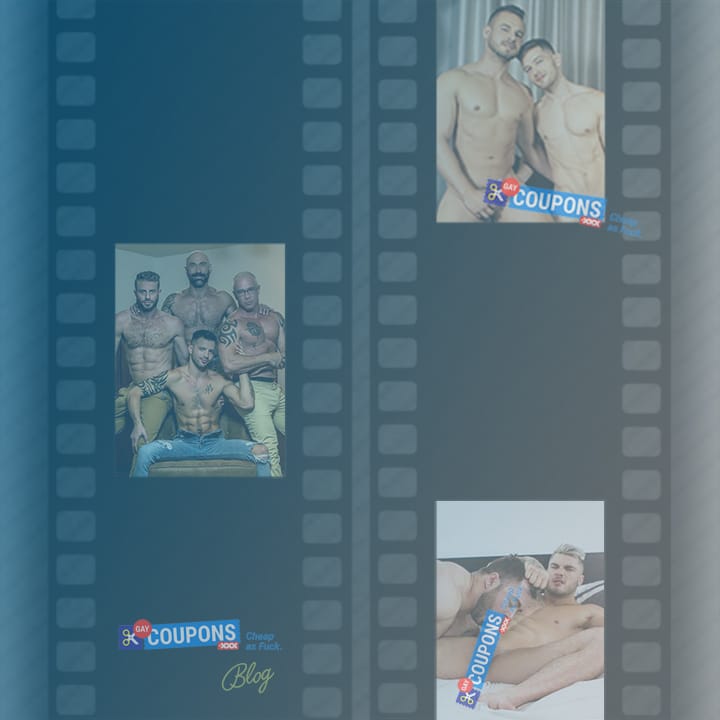 Oct 01, 2019
The Daily Dot's Best Gay Porn List
Reading time: 4 minutes
Recently, The Daily Dot released their list of The Best Gay Porn Sites of 2019. The list, which features 11 premium gay porn sites, is pretty juicy. Unsurprisingly, we at Coupons offer great deals and discounts on the majority of sites included on their list. In fact, these happen to be some of our favorites as well, so we figured this was a great opportunity to highlight them for your viewing pleasure.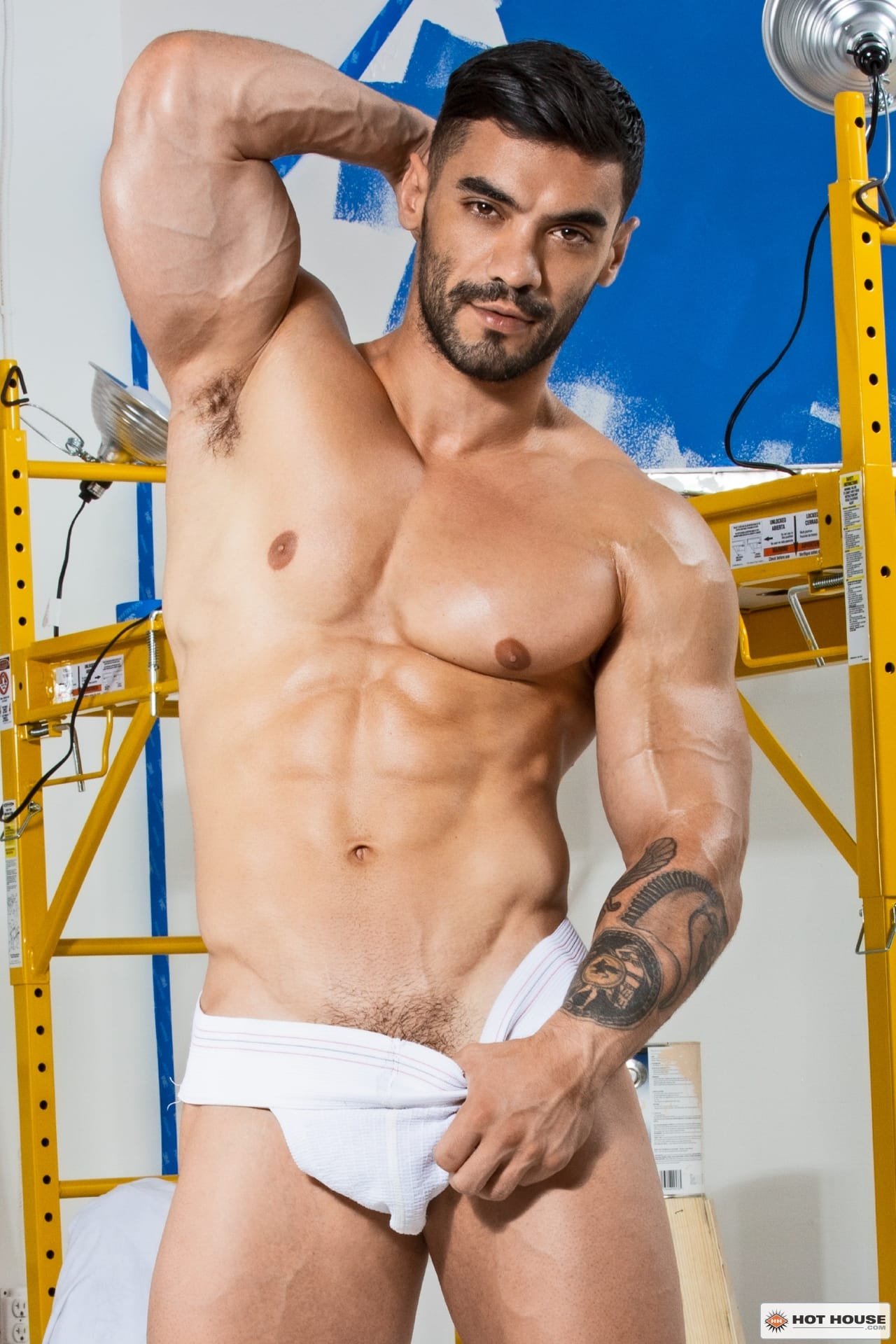 When describing what they liked about Hot House, The Daily Dot says, "Hot House is the reigning champion when it comes to conventional gay porn." They also describe it as "a smorgasbord of conventionally attractive men, plucked of nearly all of their body hair, possessed of a masculine swagger and almost entirely white."
We love Hot House because it's the brainchild of Steven Scarborough, who truly represents the legendary gay San Francisco gay scene. He moved to SF in 1974 and immediately began to explore his sexuality. He met pornstar Dick Fisk of Falcon Studios, who introduced him to the wonderful world of gay porn. He went on to become Executive Vice President and director for Falcon Studios from 1987 until he left in 1993 to found Hot House. Stephen was known for bringing a certain ethical code to gay porn, which included promoting safe sex by refraining from shooting bareback scenes.
He brought his high standards to Hot House, where he works with some of the most respected pornstars in the industry. The huge library features over 900 high-quality gay porn videos, which average 25 minutes in length. The professionalism of the porn on this site is outstanding and makes it the benchmark for (admittedly fairly vanilla) gay porn featuring beautiful, muscular men.
The price advertised in The Daily Dot was $29.95 per month. However, thanks to our awesome cheap porn discount, you can now get a monthly membership to Hot House for just $9.95 per month. This is a steal for this fantastic site!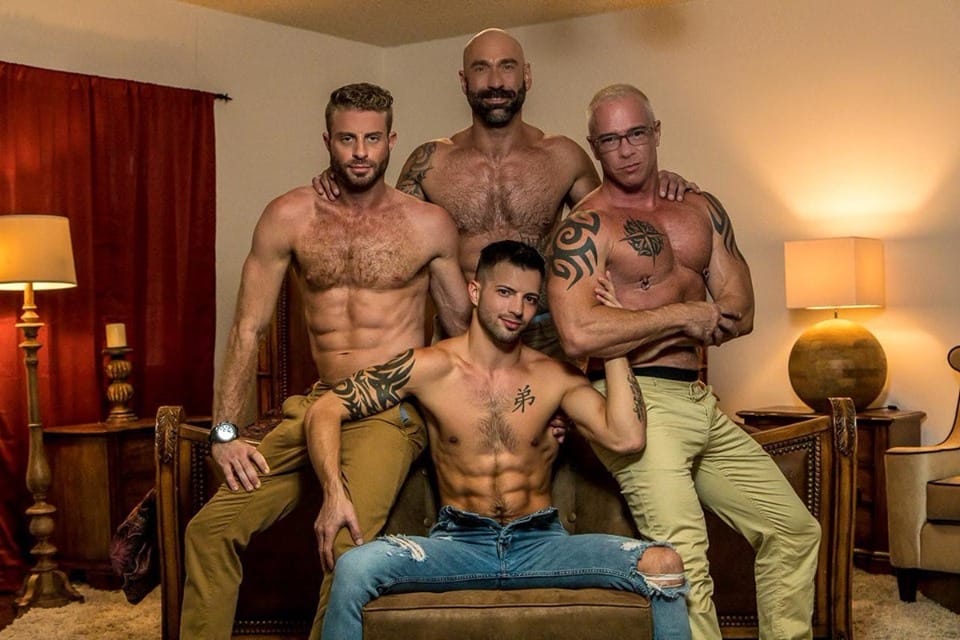 The Daily Dot says, "High-quality production values and a more thoughtful approach to storylines set Icon Male apart." We couldn't agree more. We love their episodic approach and the fact that not every model has been waxed from end to end.
The site has over 250 videos, which is quite a few considering these are fully scripted, cinematic, full-length videos. You'll love the production value and the seduction they bring to the screen. You'll also love that, thanks to our exclusive coupon code, you can get Icon Male for just $9.95 per month, instead of the $29.99 advertised on The Daily Dot.
Falcon Studios is a legend in the porn industry. It's not a coincidence that it's their name some internet scammers recently tried to cash in on. Simply put, they are one of the biggest and most respected names in gay porn.
Even the Daily Dot, which is a bit less effusive than our reviewers when it comes to the first two studios on this list, can't help but gush a little. They say, "This is it: the apex of gay porn production. In operation since the 1970s, Falcon has turned adult entertainment into a science. Its back-catalog is so vast you'll never run out of content to watch…"
We agree. With its nearly 3000 video archive, you'd be hardpressed to find a site with more variety of porn scenes, especially when you consider the outstanding production value. Even better, like the previous sites on this list, you don't have to pay $29.95 per month when you use our discount code. By clicking our coupon, you'll save a whopping $20 per month on access!
Bel Ami is a twink paradise! The Daily Dot says, "There's no way around this: While most gay porn has a diversity problem, Bel Ami flat-out embraces it. It's a vast sea of white hairless cisgender twinks… But of course, there's no arguing that when it comes to that particular genre, Bel Ami excels. With a catalog dating back to the '90s, you'll find hundreds of videos, updated daily and crafted with expertise."
Our reviewers couldn't get enough of this site. They loved the uncircumcised European hotties, tight hairless asses, and the raw, wild bareback scenes. They also loved the huge archive of over 1200+ films!
Bel Ami is definitely one of the higher-end sites on this list. Bel Ami's regularly listed price is $34.95. If you sign up through Coupons, though, you'll get access for $27.95 per month.
This is the first themed site on The Daily Dot's list. They say, "The fantasy of military life has always been a part of gay porn, and Active Duty wants to give you scenes of hot hunky soldiers. Uniforms, military jargon, and erratic use of camouflage set a certain tone, along with a manly tough-guy attitude."
Our reviewers loved these uniformed hotties. The aesthetic of the hot, tattooed, muscular macho man taking it deep in his asshole and loving every second was hard to resist. With over 1200+ videos to choose from, this site is definitely going to please anyone who's into this kind of fantasy. Like most of the sites on this list, we are offering you $20 off the typical $29.95 monthly price.
Kink.com (and their gay site, Kink Men) is another juggernaut of the porn industry. As their name implies, this is a great resource for fellas who may find the other sites on this list a little too vanilla. They specialize in bondage and other fetish stuff.
The Daily Dot says, "With deep ties to the fetish community, you're going to get high-impact sexual escapades made by people who legitimately love the kinks they're exploring."
That sincerity really shines through. You'll see models genuinely enjoying the most hardcore BDSM scenarios, their pain, and humiliation only fueling their explosive orgasms. You'll find plenty of classic leather daddies here, but the diversity on this site is pretty decent. You'll find a variety of body types and ethnicities among the pornstars.
Our reviewers loved that the site features over 1500+ high-quality porn videos, and is adding more all the time. They also loved the amazing price, thanks to our exclusive coupon code. The Daily Dot described the price by saying, "Kink.com is a little more expensive than others, but it's the best in its field. Monthly subscriptions are $34.99…" However, with our special discount, you can get access for just $19.99 per month.


What do you think of The Daily Dot's list? Did they hit on some of your favorites? What do you think the best gay porn sites of 2019 are? We'd love to hear from you! Let us know in the comments!