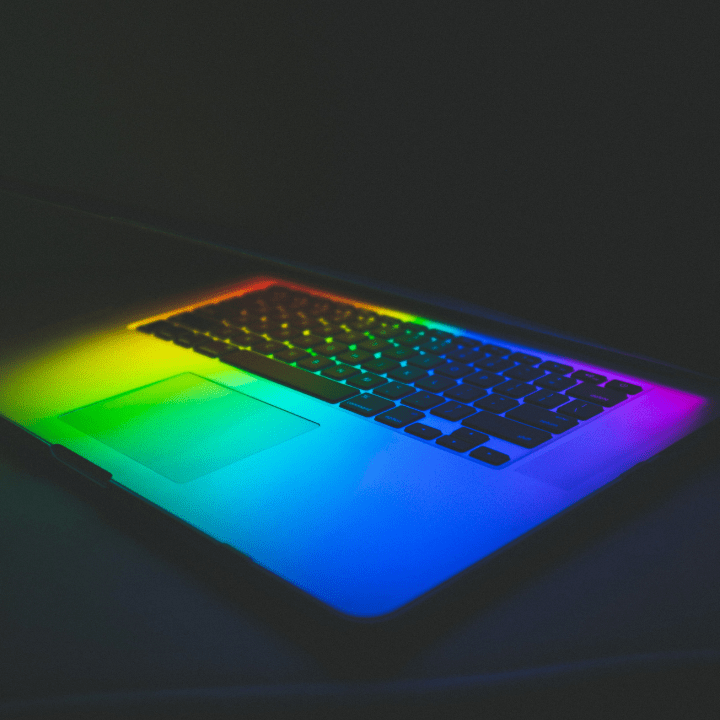 Dec 09, 2020
Gay Adult Industry News: December 9th
Reading time: 5 minutes
Want the latest information in the gay adult industry? We cover all the headlines and bring you the biggest stories!
Parler's Porn Problem
Parler is a brand new social media platform. It sprung up as an alternative to Facebook and Twitter when those platforms increasingly began to fact check Donald Trump and - following the attempting kidnapping of a Democratic governor - began to crack down on certain far-right groups making revolutionary threats. Freedom from censorship is the central promise of the Parler platform.
While the premise of the platform may be to offer users infringed free speech, it has already been accused of favoring some speech above others. Many leftists are saying they joined Parler, either out of curiosity or simply to troll the MAGA crowd, and are now claiming that they are being banned. Parler is quickly proving that it is less about free speech and more just a place where racists & homophobes can spew hate without anyone telling them how awful their behavior is.
This may not sound like the best environment to advertise hardcore porn, especially gay porn. However, since Parler's porn policy is vague, some companies are trying their luck. Parler, like all other social media sites, has built into its user agreement the ability to remove users and content at will for any reason. This is a simple liability issue and it's difficult to imagine a social media platform that didn't retain this right. They do not go into detail about what will and will not be removed, which gives them quite a bit of latitude, in spite of the continued insistence that Parler is anti-censorship.
So far, a handful of adult entertainment companies have seized the opportunity to jump on the new platform. Hashtags like #sexytrumpgirl #keepamericasexy and #milfsfortrump2020 have already become popular across the platform. So far, we have yet to find any gay porn going viral there, though I wouldn't 100% rule it out. For all their browbeating about "family values" and their attempts at legislating sexuality (including porn bans), conservatives consume as much or more porn as anyone else. In fact, they consume more gay porn than the general population.
However, the window for adult entertainment being able to advertise on Parler may be short-lived. The platform can't really compete with sites like Facebook or Twitter without being attractive to advertisers. Said advertisers, in general, are quite skittish of being associated with hardcore gay porn, especially those advertisers seeking to win over conservative customers. Parler may have to choose between violating its own anti-censorship stance even more than it already has or risk permanently alienating mainstream advertisers.
Priest Accused of Sexually Assaulting Security Guard After She Catches Him Watching Gay Porn
As previously mentioned, conservatives are just as likely as anyone else to watch gay porn - perhaps even more so, if you rely on location related data coming out of "red states." Some of this may be that watching gay porn is safer than being "out" in certain conservative areas. However, there are plenty of situations in which the same people loudly decrying homosexuality turn out to be gay themselves. Sometimes, they turn out to be every bit as sexually predatory as they were accusing others of being.
Take the Catholic priest at the Church of St Michael in Manhattan, George Rutler. He is considered to be one of the most famous conservative Catholic priests in the nation, having published more than 30 books, and even having his own program on a religious television network. He has targeted the LGBT community with his hate for years.
According to Pink News, he's claimed that the only way for people to have safe sex is by having "real sex" – which he believes is limited to "sex done for the procreation of life." He's also said, "If people want to engage in aberrant sexual activities, well, by all means then they are free to do so." He repeatedly condemned "abortionists and sodomites." saying that both groups have a "dislike for God." He has further linked HIV in the gay community with abortion, saying, "When homosexualists are infecting each other lethally, and abortionists are killing unborn children, they are united in a commitment to death and to self-destruction." He came under fire in 2019 for claiming that Ireland's former gay leader, Leo Varadkar, was "living in perverse contempt for the sacrament of holy matrimony."
It now appears that all this hate may have been directed inward. A 22-year-old security guard, Ashley Gonzalez, told News12 Brooklyn that she caught Rutler watching gay porn while she was working as an overnight security guard on 4 November. She claims that Rutler walked into the room, sat down at an office computer, and began watching hardcore gay porn. She began filming him as evidence.
He reported then began masturbating, despite the fact that he must have seen that she had caught him. "He looked at me with a smile, looked away, and he put his hand inside his pants and he was playing with himself," Gonzalez said. As if hypocrisy wasn't bad enough, Gonzalez claims that when she tried to leave the office, Rutler assaulted her. He slammed the door shut, blocking her exit.
She says, "He aggressively threw himself on me, and grabbed me sexually, aggressively, and I was fighting him off me." She then added, "It was like a monster… I was raised to respect [priests] and look up to them, and now I'm disgusted."
This incident is currently being investigated by the NYPD and by The Archdiocese of New York. The church claims that Rutler has "denied acting inappropriately" with Gonzalez, but said he had "voluntarily stepped aside from the parish and is not currently serving as a priest." His television program has also been suspended, pending investigation.
The 3rd Annual PornHub Awards Show
PornHub will soon be hosting its 3rd Annual Awards Show, honoring the best in adult entertainment. This year's show will not be held in person, due to Coronavirus precautions. It will instead be live-streamed on December 15, 2020 at 7 p.m. EST on www.pornhub.com/awards.
Notable categories for the LGBT community include Most Popular Gay Male Performer, Most Popular Gay Channel, Most Popular Trans Performer, Most Popular Trans Channel, & Top Lesbian Performer.
Porn Distributors Have Begun Complying with Controversial Utah Labeling Law
We brought you a story back in February about a bill introduced by Rep. Brady Brammer (R) to the Utah State legislature. The bill would require all pornographic materials distributed in Utah to bear a very specific warning label. That bill has since passed, though with some changes to the proposed warning we initially reported.
Originally, the bill wanted distributors to issue a warning that pornographic content can impair a minor's "brain development, emotional development, and the ability to maintain intimate relationships" and that exposure to pornographic material can lead to "harmful and addictive sexual behavior, low self-esteem, and the improper objectification of and sexual violence towards others, among other numerous harms." The warning verbiage that actually passed was more specific to minors and less dramatic, stating, "Exposing minors to obscene material may damage or negatively impact minors." The law also requires that the warning be shown for 5 seconds before any adult video, down from the 15 seconds Brammer was originally pushing for.
The Free Speech Coalition, the primary trade group representing the adult entertainment industry, says it still has concerns with the bill. "Despite changes to the bill, HB243 remains a landmine of First Amendment issues." the group said in a statement. "The bill's author, Rep. Brady Brammer, says that the labeling law will only apply to 'obscene' content. However, there is no established legal definition for obscenity — each case would have to be worked out through a lengthy and expensive legal process… The chilling effect on legal speech would be substantial."
The legislation allows private civil actions to be brought in court against websites for displaying obscene materials but requires a court order for the material to be declared obscene. What constitutes obscenity, as the Free Speech Coalition points out, is subjective. United States Supreme Court Justice Potter Stewart famously said, "I know it when I see it" when describing obscenity for a landmark case in 1964. This gives judges virtually infinite leeway when determining whether something is "obscene."
Despite the First Amendment issues, according to the AP News, many adult websites have begun complying with the new labeling law. On November 45th, they reported, "The websites Pornhub, XTube and RedTube attached an opt-in notification for visitors stating that Utah believes pornographic materials can be harmful if viewed by minors."