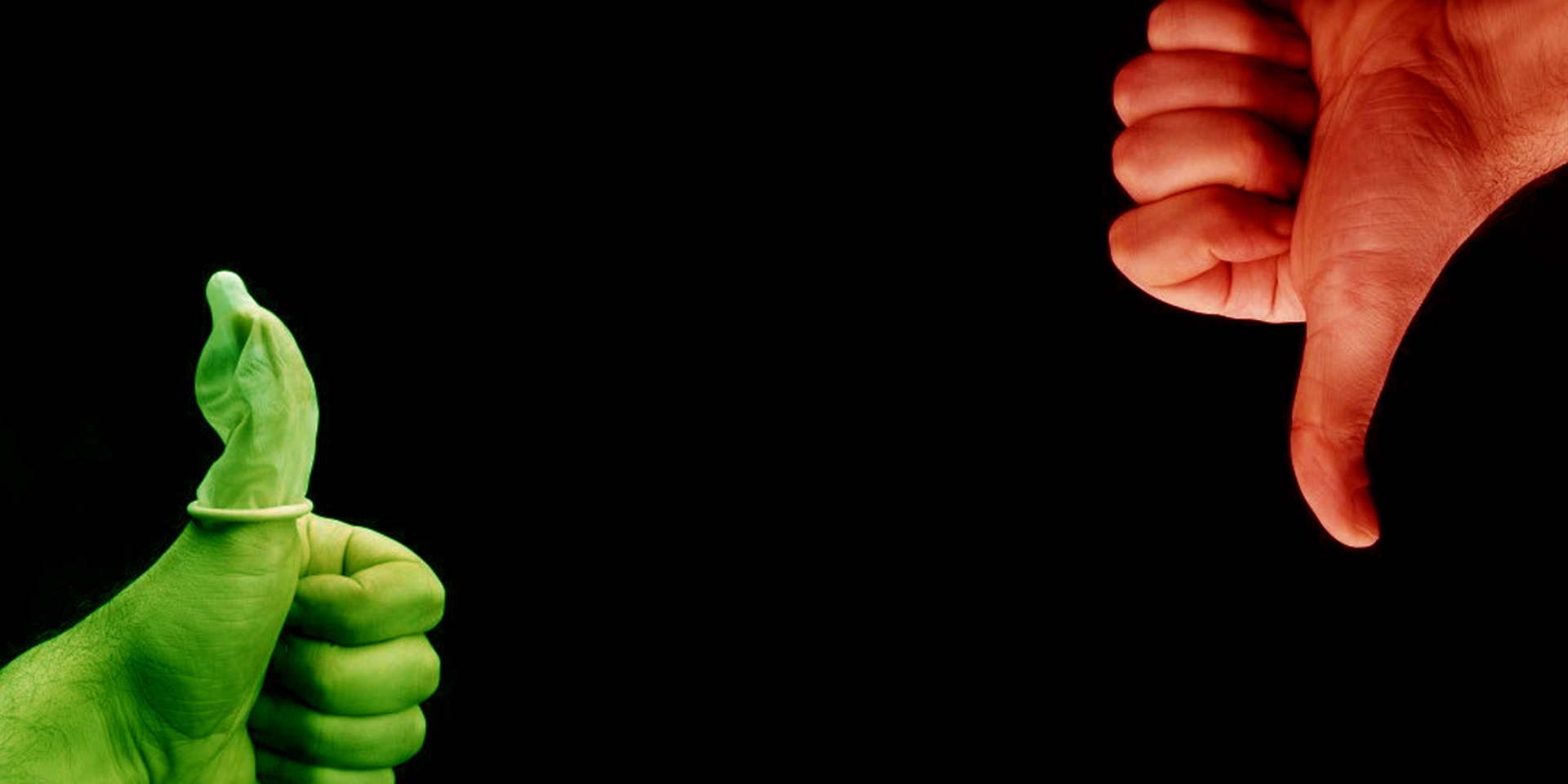 Jan 04, 2018
The History of Condoms
Reading time: 3 minutes 30 sec
How much do you know about condoms, how far reaches the need for them, and how did they actually come to be in the first place? Jump with us on a journey through the history of CONDOMS. Learn about the importance of condoms, as well as the risks you undergo when you don't use them. Usage of condoms is highly recommended, especially among young people and people who sleep with several partners annually. It is important you keep your body safe first, as well as the body of your partner. Don't forget that with adulthood comes responsibility, it entitles sexual responsibilities as well.
First recorded condom usage dates back to the ancient Egyptians, but said condom was not really that effective. You see, it was made out of linen sheets in order to prevent STI as well as a birth control option. It was known Egyptians cared about their hygiene as a part of their religion, way of life, it is only natural they would make something to prevent STI. As much as their civilization sometimes surprises us with how advanced they were, in the end, they were still limited in certain areas.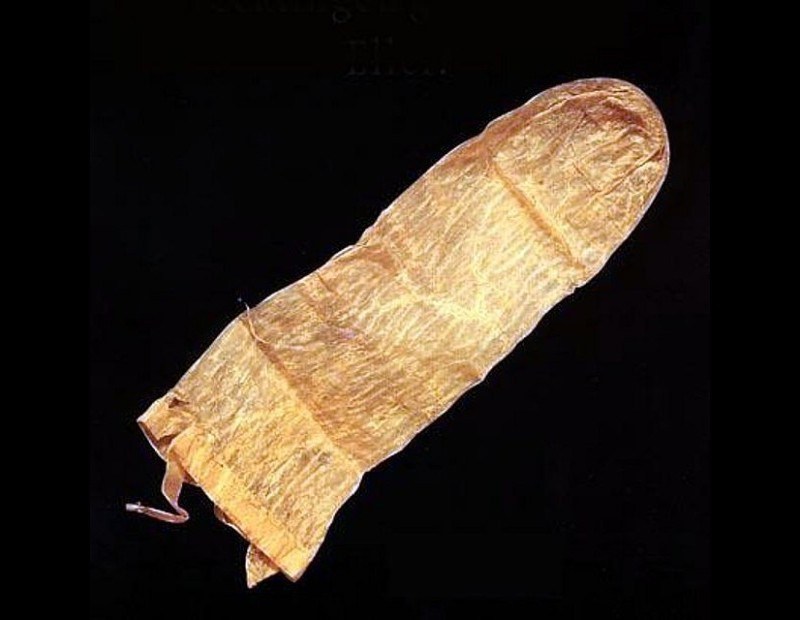 When Columbus came back from the new world, syphilis became the number one health problem in Europe. People needed something to protect themselves, and considering the civilization advancement at that point, the only obvious solution was using various animal skins and making socks for men's genitalia. That made condoms expensive, therefore the upper and middle class were the only ones who could afford condoms. It would take a working-class man's weekly wage if not more to buy a quality condom.
With the industry on breaking edge, halfway through 19th century came the possibility to make rubber through vulcanization, which marks the birth of thick rubber condoms, that are more similar to a bike tire than what we use today as a condom. Of course, such an object is unappealing, and one would not really choose to wear it at every intercourse they have, being more of a bother than help actually. The worst part was it smelled of sulfur, which was the last thing that made these so uninviting. In the Civil War, there came the possibility to get condoms through the mail, which made the option of even getting one so much easier, as they were not as spread out as they are now.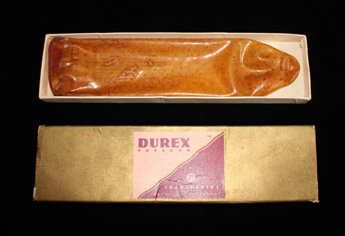 World War I had begun and condoms were as real as ghosts. Previously being banned, through laws that certainly had a lot of Christianity in them, condoms started their comeback, but not before nation realized that they need condoms since soap and tissues were 97% ineffective when it comes to STDs. The best option at the time was abstinence, which of course no one ever stuck to. STI became a major problem, especially among soldiers and prostitutes, leading them unable to serve the military due to VD infection.
Then the latex appeared, the industrialization brought up the ability to produce up to 150 condoms per day, and for the first time condoms are not something that is so grotesque that you would rather risk the disease than using one. Of course, they were still thick when compared to what we have today, but compared to rubber ones, these were unbelievably thin. In 1937 the FDA proclaimed that condoms were a drug, which made the product a subject to certain requirements. That brought up to the light that 75% of condoms that are distributed simply aren't safe. The period when one would be able to get them at the bar, in a back alley, was over, now they could be bought at the drug store. They were commercialized, but always through concealment of potential purposes.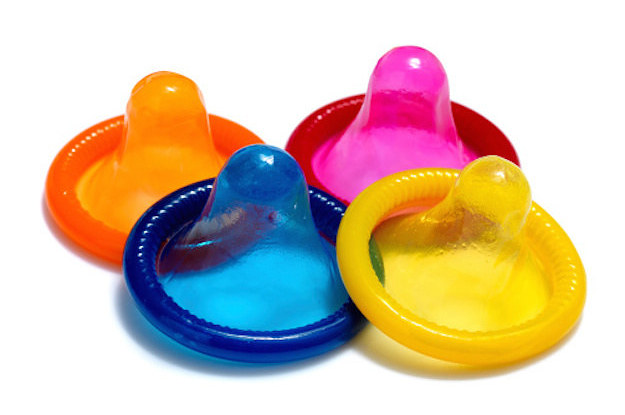 During WWII they became the number one prevention of STDs among soldiers when the prostitutes were heavily degraded in commercials. It was the hippie era that brought liberty to sexual relations when many taboos were commonly broken, and the need for condoms grew the strongest yet. Nearly 50% of the population on the west side of the globe used condoms. Then came the 80s and the dramatic hit of the new life-threatening disease we are fighting to this day – HIV AIDS when condom became the barrier between life and death. With propaganda displayed through mainstream media
"AIDS isn't just a GAY's disease, it's EVERYBODY's disease and everybody who gets it DIES. Proper use of condoms reduces the risk, you would be crazy not to use them!"
Condoms become more widely available than ever before. Now they appear in variations of shape, size, texture, color, even taste. Use condoms to protect yourselves, they are an essential medium for us to become a truly sexually free and healthy nation.
DISCUSSION: Do you prefer using condoms or freestyling?