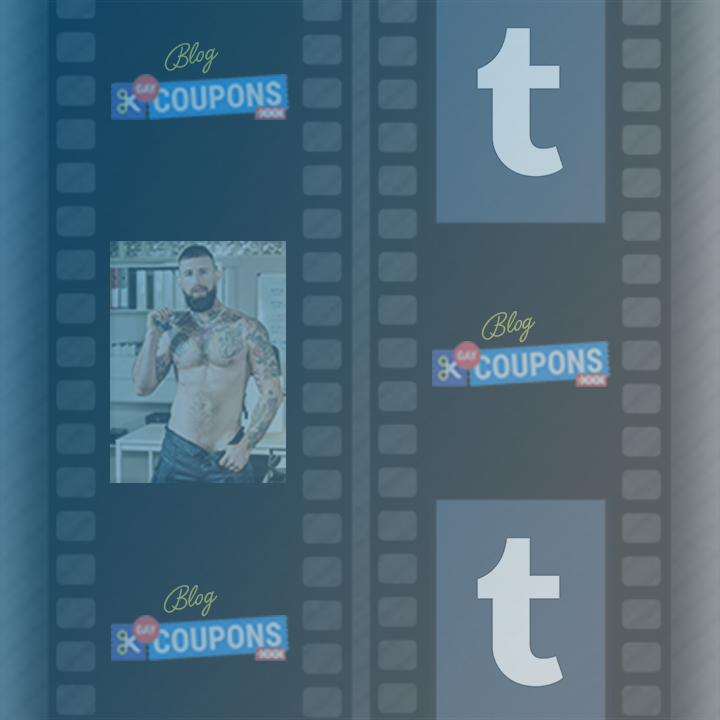 Feb 13, 2019
How Tumblr Porn Ban Effects the LGBT Community
Reading time: 3 minutes
If you've been paying attention to the news in the past couple of weeks, you may have heard that micro-blogging site, Tumblr, has decided to ban all so-called Not Safe For Work content. The announcement came on December 3rd and officially took effect on the 17th. The ban specifically targets all images and videos depicting sex acts, as well as "real-life" human genitalia and "female-presenting" nipples. Exceptions to the nipple ban are allowed for images depicting childbirth, breastfeeding, mastectomies and - in an attempt to placate trans users - gender reassignment surgery. There is also an exception for illustrated nudity if it's deemed "political" and/or "newsworthy." The ban comes as a particular blow to the LGBT community that had always found safe haven on Tumblr's platform.
Tumblr launched in February 2005. The site quickly took off in large part because it provided a space for the progressive community to openly discuss body image, sexuality, gender identity and traditionally taboo topics, like sex work. Tumblr further benefited when competing blog site, LiveJournal, relocated to Russia, where government censors ban any pro-LGBT material. Many queer people and their allies left LiveJournal for Tumblr, specifically because it gave users free reign to post whatever they wanted. However, instead of learning from LiveJournal's mistakes and appreciating the desire for a less censored platform, Tumblr's new policies erase its primary distinction from competitors like Instagram and Facebook.
Art photographer, Michael Stokes, is best known for a controversial photo of war veteran and amputee Alex Minsky, fully nude. In the photo, Minsky is shot from the side, and is covering his genitalia with an athletic cup. The photo was blocked from Facebook in 2013 because, they claim, it violated their ever-vague "community standards." Following Tumblr's announcement, Stokes penned an article for The Advocate, pointing out the often double standards of platforms like Facebook, which deem a similar side shot of the fully nude Venus Williams acceptable, while his work is consistently banned. "Community standards" are clearly much more tolerant of nudity designed to appeal to the straight male gaze.
Of course, there is another side to this story. Tumblr's anything-goes attitude regarding its content and the fact that it allows pseudonymous accounts have always attracted the LGBT community, but have also allowed some seriously troubling blogs to fester under its domain. Specifically, the site has repeatedly been called out for harboring both child pornography and literal nazis. Tumblr users began pushing the site to address its "nazi problem" and were the first to raise the alarm when child pornography managed to slip through the lax filters. In response, Apple decided to remove Tumblr from its App Store as of November. It's pretty clear that that the NSFW ban, announced just weeks later, was an attempt to address these concerns. However, most argue that the NSFW ban is not the answer. There are plenty of ways to better filter child porn without driving away their user base and, of course, the ban does nothing to address the nazi problem.
After the announcement, the internet erupted in outrage. Twitter was flooded with comments like "RIP Tumblr" and "Who came up with that idea?" One of my favorite Tweets came from Keith Calder who claims, "Tumblr getting rid of 'adult content' is like Spotify getting rid of music." It wasn't just social media decrying the news. Business insider claims Tumblr's users are abandoning the platform in droves. Forbes claims the move "comes at great cost to the community and little gain to the company's long-term prospects" in an article titled "Tumblocalypse." Even Collegehumor put out a sketch mocking the media company for its poor understanding of its own platform. Of course, many outlets have also commented on the negative effect this will have specifically on the LGBT community, including The Guardian, The Advocate, Pink News, and The Washington Post. Many pointed out that this isn't the first attempt by Tumblr to censor NSFW content. They first tried back in 2013, and reversed the ban after "mistakes" in the algorithm ended up blocking less explicit queer content. The backlash caused the company to reverse course at that time.
With the internet seemingly united against the NSFW ban, it's unclear how Tumblr's new parent company will respond. However, other media companies have already swooped in to fill the void. New sites like Timbr, TumblrX and Mojo Fire have been hastily constructed to host Tumblr refugees. Other existing communities like Twitter, Reddit and 4Chan can expect to absorb much of the Tumblr exodus, however these platforms aren't as appealing Tumblr's LGBT community, as they are closely associated with Donald Trump, homophobes, nazis and incels. There are some smaller, independents sites like Dreamwidth Studios or Arts Erotica, and of course, coupons.xxx has plenty of artful adult content, with many sites even offer various interactive social media features. While this is clearly a disruption to the Tumblr community, perhaps their users will find that they are better served elsewhere, on platforms that will truly appreciate their work.