Dec 20, 2017
HustlaBall - upcoming gay porn events
Reading time: 2 min 30 sec
HustlaBall is a large gay porn event, it is happening a few times a year when some of the biggest world's cities present a night of perversion, anarchy, and spectacle. The event is extremely NSFW, but if you wish to go, there is no official dress code. They do account for most people being nude or nearly so, therefore space will always be heated up for those purposes. In that paradise of perversion, all will be provided with free condoms and lube at their disposal. The event usually gets sold out, so we recommend you buy your ticket in time. They always have a box-office in the plan, but usually, it never gets to sell a single ticket.
Next HustlaBall Berlin event is happening in just a few days, where you can enjoy everything hardcore world of porn has to offer in real time on New Year's Eve in Rome. Location of the event is QUBE disco club, meaning aside from f2f pornography you can enjoy quality clubbing time. Asaf Dolev will be the star DJ of the night, with the help of resident DJ Olivian, Phil Romano, Moira, Bradshaw, and others. Aside from DJ, you will be entertained by more than 50 pornstars and 6 special guest pornstars, you can check out for yourself how these events usually look and see that it is a real taboo out for the world to see.
Women are welcome to join the party, but sadly girls will have limited access, there are some areas that are men only, and other play-areas where women are not allowed. The party accepts cash only, so be sure you bring plenty on your arrival. You can take pictures and even record videos for all you want, and proof enough is only googling previous parties to see what you can expect. There will probably be something big prepared for when the midnight cums. The event starts an hour before midnight, and lasts all night long, with an afterparty in the morning.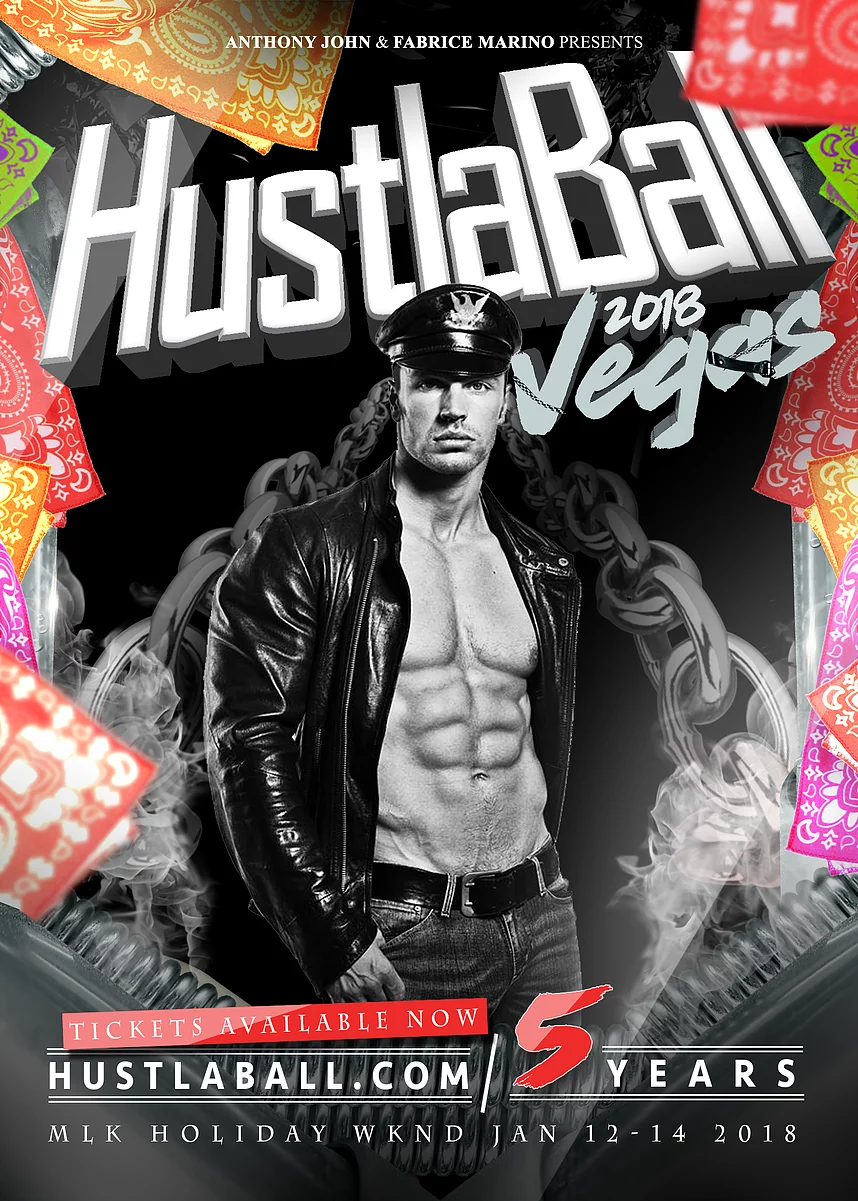 Only days after the Rome event, there is another Hustlaball happening in Las Vegas, so if you are unable to do Europe, maybe an event in your homeland might give you an opportunity to experience what is like to be a part of HustlaBall. The Vegas event is happening under the direction of FalconStudios, from January 12 to 14th, celebrating 5 years. The party follows a nice schedule, starting with an underwear party on Friday, with Saturday being reserved for VIP invites only, titled only XXX, so you can already imagine what it entitles. The last day of the Ball is the real party of MLK Holiday Weekend. The weekend will give you an opportunity to see the hottest pornstars in the Gay Adult Entertainment industry taking over the stage as the Crew of Erotic Dancers. That is only what is advertised. There will be a lot of rough sex, fisting, blowjobs, nude dancing, SM, and so much more, which you can see for yourself if you search for previous events. Unfortunately, this blog is SFW and therefore such pictures can't find their place here. It is like going to the theater to watch live action porn.
DISCUSSION: Tell us if you have ever been to this or similar event, tell others what is it like, and what they can expect.