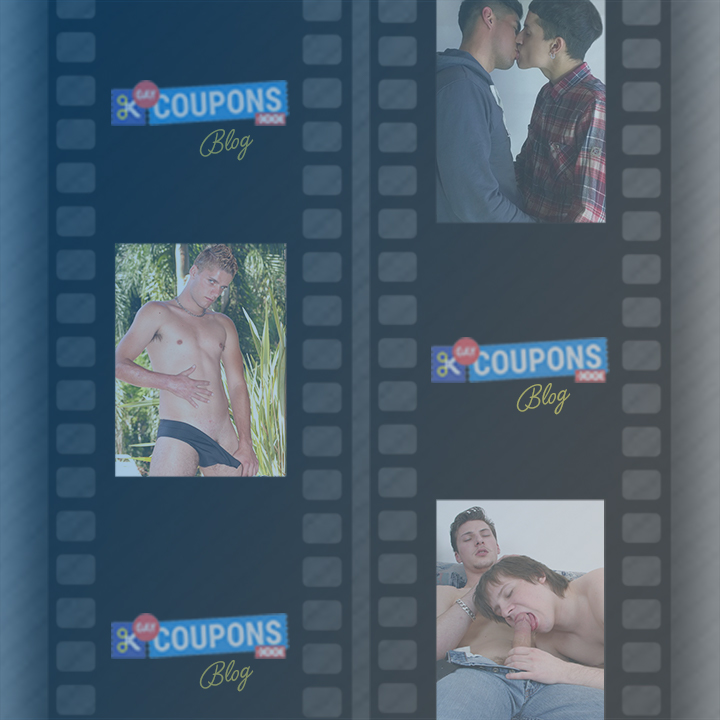 Mar 01, 2019
Incest Porn is Having a Moment
Reading time: 3 minutes
We at Coupons.XXX are always interested in the hottest new porn trends, and one of the biggest trends in 2018, was incest porn. This genre has experienced an exponential boom this year and all of the biggest porn studios are anxious to cash in. While the biggest surges in this particular genre were in the world of straight porn, there are plenty of gay daddies, step bros and twincest to go around. Incest porn, it seems, is having a moment. So what is driving the ultra taboo market? What does it even entail?
Well, for starters, most of the genre isn't really portraying incest per se. It's mostly being billed as "Fauxest." The action in these scenarios centers around step siblings and other non-blood relatives. According to, Esquire Magazine, there are legal issues for a porn studio to present "real" incest, even in a fictitious piece where the actual actors are unrelated. For example, certain credit card companies won't even process payments for films portraying purported blood relatives engaged in the ultimate taboo. Of course, this hasn't stopped a few smaller companies and performers from going out on a limb anyway, to meet the growing demand for even more deeply taboo relationship, though those sites are more rare.
One subgenre in which the incest trend ditches the so called "faucest" pretense is in twincest films. These are porns starring real life twins. Real life twins Elijah and Milo Peters are so popular, that in 2009 their addition to Czech studio, Bel Ami, doubled the site's web traffic. According to Salon, these are not the first twins to take the world of gay porn by storm - there are more than a dozen such pairs dating back to the early 70s. However, the Peters brothers are notable, not only for their popularity. Their films are notably tender… romantic even, but also straight up hardcore. We're not talking about the brothers maybe holding hands or stroking each other's chests lovingly while some other dude sucks them off. They french kiss, exchange hand jobs, engage in oral, and even anal sex with one another. In an interview, the pair described themselves as "boyfriends," adding, "he is my life's blood, and he is my only love." Jack Shamama, the editor of Gay Porn Blog, says that "On some level, you could argue that twincest is this idealized version of gay sex," says Shamama. "These guys are basically having sex with themselves." This element is somewhat different in the cliqued version of the straight "twincest" fantasy, in which a guy inserts himself between a pair of twin sisters, providing a buffer to the incest.
If 2 identical men fucking each other, or even falling in love like Narcissus with his reflection, is the platonic ideal of gay porn, than what do we make of triplets? We have the Visconti Triplets, Jason, Joey, and Jimmy, hailing from Hungary. While, unlike the Peters twins, no actual sex acts occur between the brothers, they certain engage in incest adjacent behavior on camera. The Visconti triplets are billed as "the world's only triplets in gay porn," however a quick search on PornHub reveals Krishner Triplets. They appear to be Brazilian, though there is much less information available on them.
On the other end of the incest spectrum, you have some search terms which initially appear incestuous, but aren't necessarily referring to actual incest, or even fauxcest. One of the most popular search terms out there, for both gay and straight porn, is "daddy." Some of the results will be the for step dads engaging in fauxcest, for sure. However far more popular is DILF porn, which depicts silver foxes and hot dad bods porking inexperienced twinks or sexy, young studs. The idea of an older, powerful man showing you the ropes, sexually speaking, is iconic and goes back to the ancient Greeks (maybe even further). Adding to the popularity of the genre are older men who can picture themselves in the role of the DILF, fucking some hot young thang.
The appeal of the incest genre has obviously been around for a while, but why is it suddenly on the rise? Well, it appears to be largely driven by international markets. American men are viewing less porn than they used to, but porn - and especially gay porn - is becoming more popular in places like Saudi Arabia and South Korea. These are new customers for the porn world, who are only just now comfortable viewing this stuff - likely due to relaxing social attitudes and the increasing popularity of private internet access. Fauxcest is also, apparently, very popular amongst younger viewers. If you look at who is accessing incest porn and what the biggest emerging markets for porn are, you'll see there is a huge amount of overlap. The theory among psychologists is that, as people first start consuming porn, they initially start seeking harder and harder material - not unlike a drug addict who requires bigger doses to reach the same high. Unlike drugs, porn viewers usually settle into something that suits them after some experimentation, and it isn't always the most taboo porn they viewed as a newb. These international markets still have huge potential for growth, so we can expect them to continue driving porn trends for the foreseeable future.
Theories for why incest porn is so popular abound - we love the taboo, we want to indulge our basest desires from the privacy of our iphone, we've become less sensitive in a porn-saturated world, or maybe we're still holding on to the fantasy of fucking our friend's really hot dad. Whatever factors are driving the trend, it seems pretty clear that we can expect to see more of this type of porn in 2019.