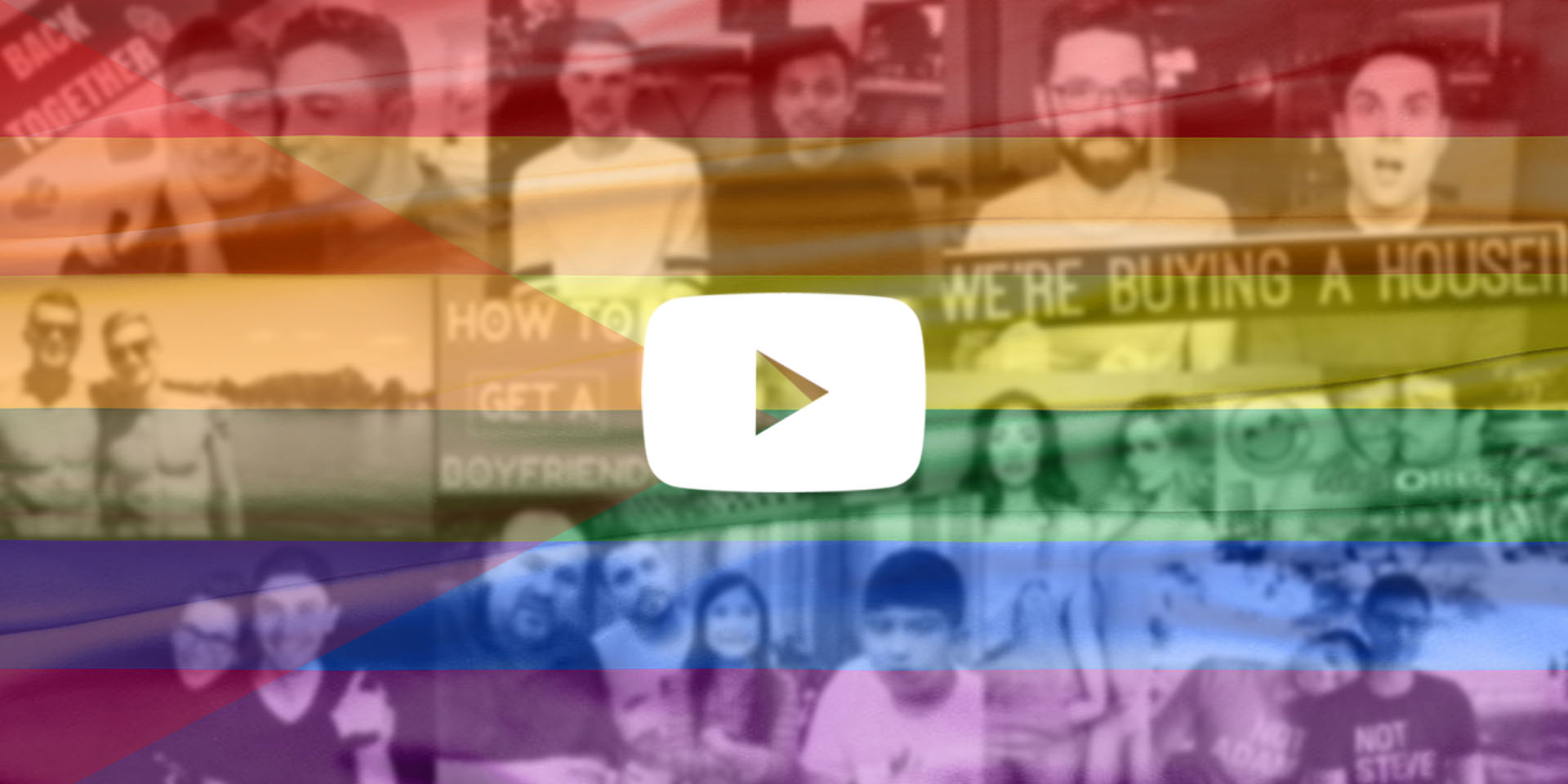 Dec 01, 2017
List of 10 Gay YouTuber couples
Reading time: 4 minutes 30sec (without videos)
It is incredibly hard to decide on the cutest couple, so that I will leave to you to fight over, in the meantime, I will provide you with the list of some of the cutest couples that roam the YouTube world. This list is by no means sorted, therefore the first and last place are as equally important.
1. Pedro & Lorenzo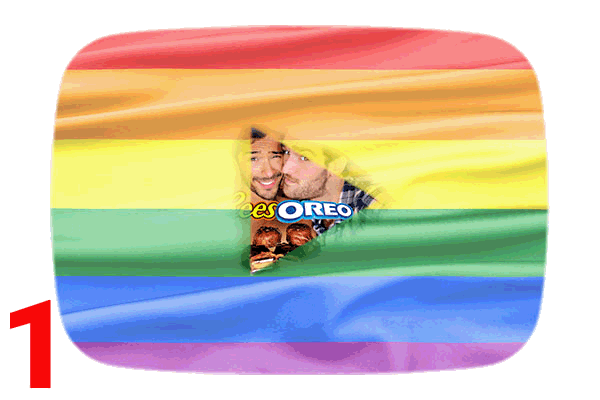 First up on our list are Lorenzo and Pedro, the irresistible combination of bad English with Portuguese descent, these boys met over social media, spoke on phone for months until these two food lovers finally met. After that the rest is history, that is gladly watched over and over on YouTube, and here is their meet-cute story.

2. Trent & Luke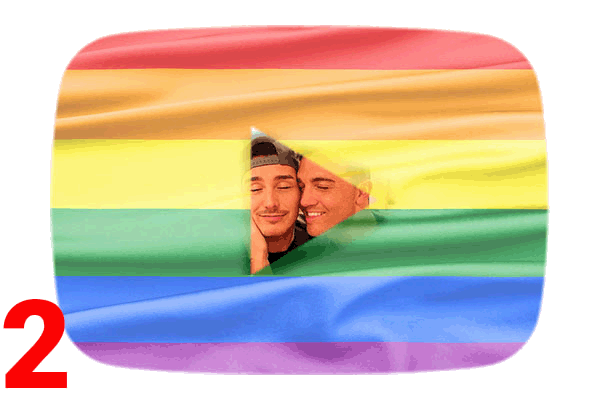 Second on our list are Trent and Luke, an AU/UK couple, married for seven years, that has been keeping us entertained for three years on their YouTube channel. They are adorable, funny and a must-have on this list. Check out their video on anti-gay marriage in Australia, have a nice laugh!

3. MarkE & Ethan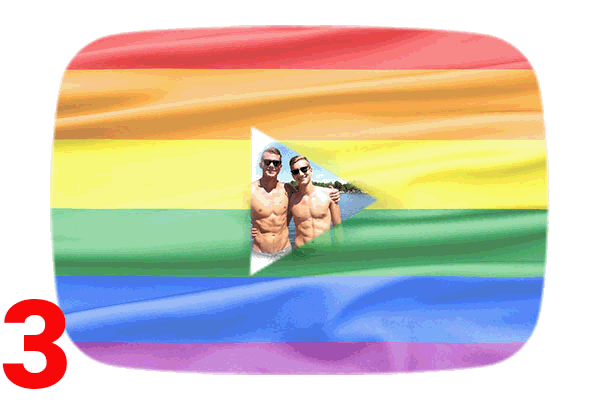 Third up are Mark E Miller and Ethan Hethcote, this deliciously cute couple has been documenting their lives on a weekly basis, and in the last five years they have touched the hearts of millions of viewers, introducing some sensitive LGBTQ+ thematics, helping their fans, and it probably does help a lot that they look amazing, and for many of their videos they lack some clothes. The first video of them I have ever seen is linked below, and it is their most popular one, with over three and a half a million views.

4. AsapSCIENCE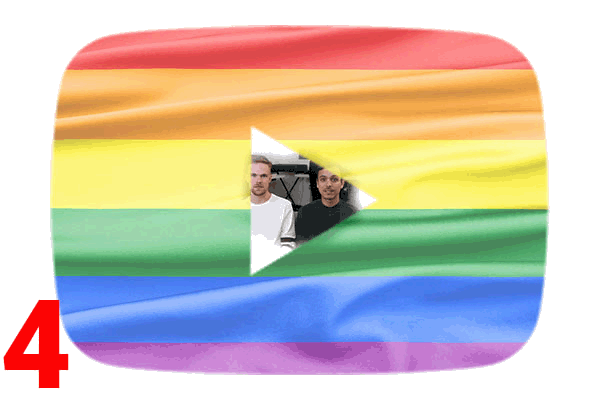 The lucky fourth couple on our list, aside from being ultra-cute, comes with amazing voices they are not shy to share with their loving fans. Their Science Love Song has over 5 million views, and that is not even their most popular video. Mitchell Moffit & Gregory Brown are really smart, and share those brain capabilities with the world on their AsapSCIENCE channel. The most popular video on their channel has 22 and a half million views! That one is the most popular phenomena of 2015, the black and blue dress, I mean the white and gold dress.

5. Billy & Pat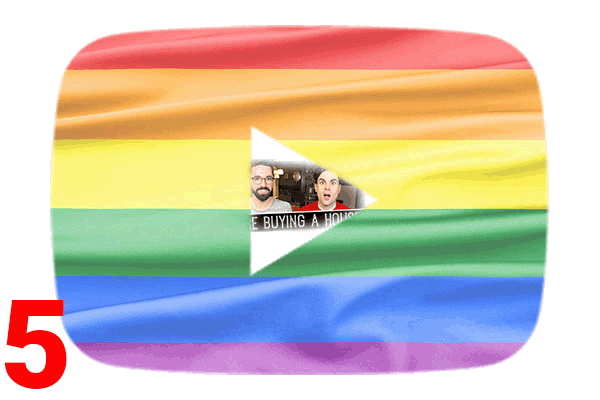 The fifth jump gives us a lifestyle vlog, Billy and Pat, who had started their vlog with a year leading up to their marriage. Their vlog includes places they visit, foods they love, friends and family in their lives, regular everyday questions and various other fun and funny adventures the couple goes through. Their most popular video has 164k views, which in comparison to the previous couple is a staw in a haystack, but it certainly does not mean they are not as entertaining. Check out their wedding, Friday 13th, 2013.

6. Will & RJ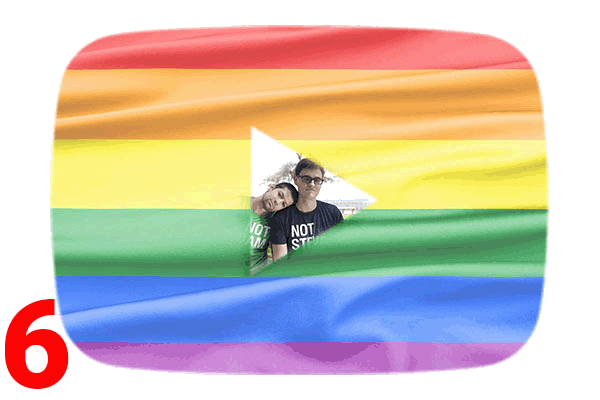 The sixth-place has Will and RJ trapped in, the first video I have seen of this couple was their engagement video back in 2013, but even further beyond that, boys have been vlogging for a while together. In the beginning, eight years ago, it was Will alone, then RJ joined in his life and vlog. Since then, the guys have had over 230 000 subscribers following their everyday life. As they have said it themselves, their vlog is dedicated to showing us just how normal gay life can be. Yeah, sure, why not, (to copy RJ's proposal response).

7. Luke & Vinny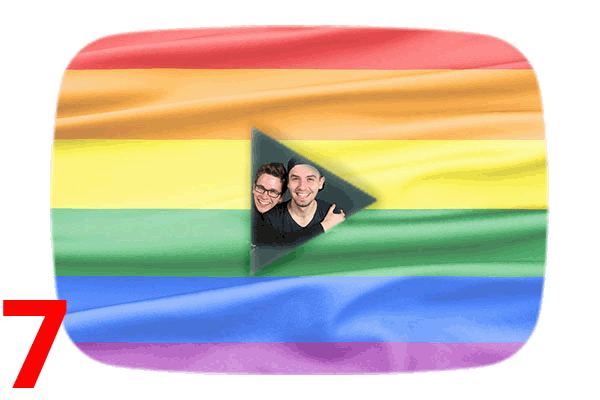 Seven is a lucky number, raise your hand if your favorite couple got the lucky number seven. Luke & Vinny! If you are still trying to contain your tears over this adorable couple, then skip this part. Shit…this is so hard…They were a married couple that started their vlog three years ago, on New Year's, and through their funny adventures, they have always managed to keep us entertained, no matter how hard times got. But last February Luke decided he didn't want to be married anymore, so sadly, this couple is no longer. But their past, forever in the vortex of YouTube, is something we can always look back at. And here is a video of how all their challenges, tags, and fun videos actually began.

8. Crazy Boyfriends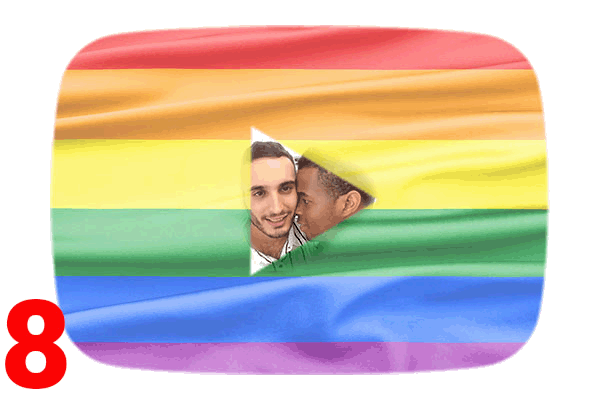 Eighth places take up a couple from Long Island, NY, a.k.a Crazy Boyfriends. You can follow their challenges, Q&As, Tags, pranks, advice, travel videos, and so much more. Their YouTube channel is completely colorful, and the farthest thing from boring. King Neutral and Dolo will make you laugh, cry and roll on the floor. They will also make you drool when they get behind the kitchen counter, and much more you can follow up on their channel.

9. Gay Family Values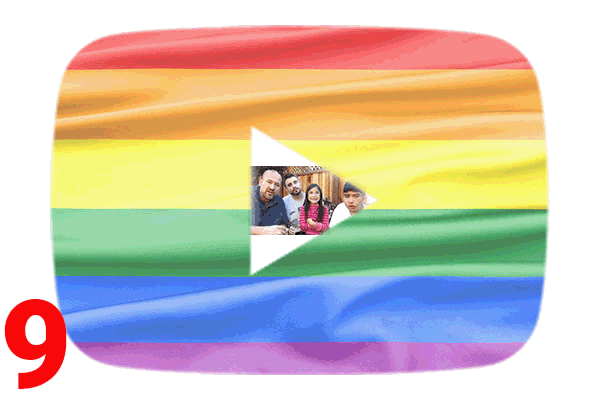 Nine years ago, one big happy family started sharing their lives for the world to see. So, the ninth-place belongs to Brian and Jay, as well as their adorable kids, Selena and Daniel. Their life is a perfect combination of traditional and new, resulting in what I would call the new normal. The couple is together for 22 years, and they started their vlog with Gay Family Values (their channel title), in the time when gay marriage and the family value was highly discussed in America. For years they have kept us entertained with nothing else but their normalcy.

10. Rose & Rosie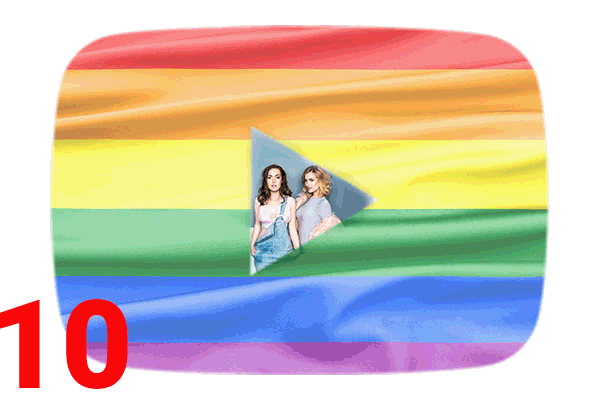 The last on our list are Rose and Rosie, a British married couple. These girls are only girls on our list, and it is not any form of discrimination thing, they are just so funny and so entertaining they take of the title off of any other couple out there. They have started their vlog 4 years ago, they have two other channels, girls are really active YouTubers, without much effort, they have attracted hundreds of thousands of viewers to their channels. My personal favorite, Choosing Our Baby Daddy.

DISCUSSION: Which youtube channel you subscribed to? Got any good YouTube videos to share with us? Comment below: