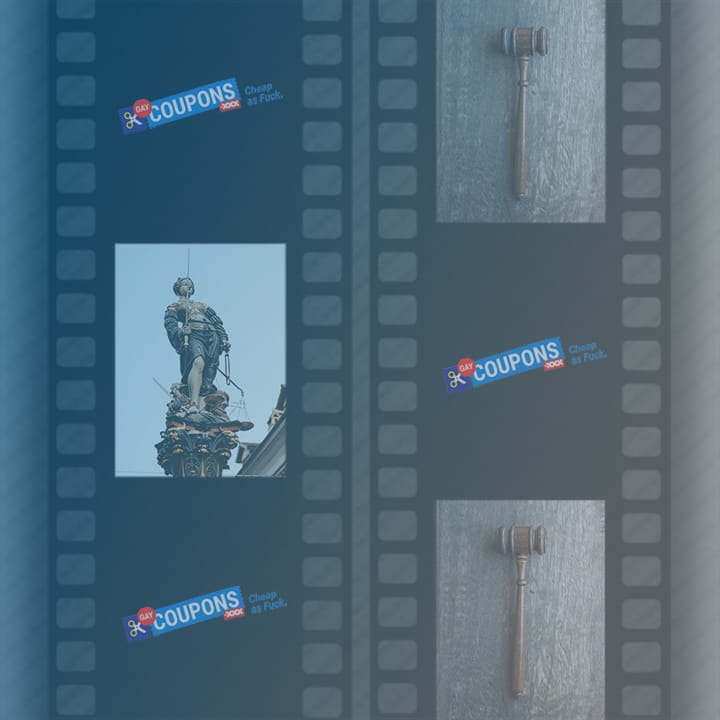 Dec 14, 2019
Man Sues Gay Porn Company over Alleged Privacy Violation
Reading time: 3 minutes
Privacy is a major hot button issue of the modern age. The clique is that - when it comes to free services like Facebook and Google - we aren't the consumers, we're the product. Companies make a profit by selling your personal data to advertisers. However, given the intensely personal nature of gay porn, one would expect these companies to respect their customer's anonymity. Sadly, this isn't always the case.
Dennis Chiamulera filed a lawsuit on October 15th seeking $5 million dollars in damages against TLA Entertainment Group, Inc for allegedly selling his name and address to mailing list brokers and data aggregators. According to Out Magazine, Chiamulera isn't attempting to collect the entire $5 million for himself. Rather, he is seeking class-action status for his lawsuit. If successful, each plaintiff would receive $2,500 in damages.
The suit claims that TLA broke the law and that their sale of Chiamulera's information constitutes "wrongful Disclosure of a Video Tape Rental or Sales Record." This would be a violation of Chiamulera's rights under both the Video Privacy Protection Act and the New York Video Consumer Privacy Act. These laws are meant to protect the privacy of people just like Chiamulera, who don't necessarily want their viewing habits broadcast to the world.
Chiamulera claims that he was flooded by an onslaught of junk mail as a result. The suit also argues that this invasion of Chiamulera's privacy is more than a mere inconvenience, but puts his safety at risk as a result of his LGBT status.
The case states "Despite the sensitive nature of its videos, TLA sold, rented, exchanged, and/or otherwise disclosed personal information about Plaintiff's video purchases and/or rentals to data aggregators, data appenders, data cooperatives, and list brokers, among others, which in turn disclosed his information to aggressive advertisers, nonprofit organizations, and other third-party companies." Worse, the lawsuit claims that TLA "allows for the targeting of particularly vulnerable members of society, including members of the LGBTQ community… In fact, almost any organization could rent a list with the names and addresses of all gay TLA consumers who live in Texas; such a list would cost approximately $135.00 per thousand names listed."
The obvious worst-case scenario is that TLA left its members vulnerable to hate groups. Junk mail is obnoxious, but there are plenty of people in this world who would be happy to harm someone based on their sexual orientation alone. In an era marked by well-armed, disaffected right-wing terrorists, the ability to purchase such a list is particularly dangerous.
As a company that seeks to serve the LGBT community, TLA should have known better. According to the New York Post, TLA is "one of the nation's leading providers of adult films [which] specializes in gay and lesbian cinema." The Philidelphia based company has been around since 1981 - certainly long enough to understand the vitality of privacy within this particular community.
Sadly, TLA are not alone in their disregard for customer privacy. According to CNET, "researchers at Microsoft, Carnegie Mellon University and the University of Pennsylvania analyzed 22,484 porn sites and found that 93% leak user data to a third party." The largest tracker of users' online porn viewing was Google and its various subsidiaries. They had trackers on 74% of the porn sites examined. Facebook, by comparison, had trackers on 10% of these sites.
You may think that using Chrome's "Incognito Mode" might help protect your anonymity. Unfortunately, according to Mashable, that simply isn't what that mode is for. This mode automatically blocks cookies and prevents a site's data from being saved on your computer, but does absolutely nothing to prevent your data from being saved by the site. This fact probably shouldn't be surprising, given that Chrome is a Google product and Google is the one doing most of the spying.
That same Mashable article recommends a free service called Tor to protect your data while browsing. Other sources across the internet broadly recommend using a VPN, such as Nord, Express, or Hola. VPNs, or "Virtual Private Networks," disguise your IP address, location, and other personal data. They are a great step to help keep your information personal, no matter what kind of content you're browsing.
In addition, it's critically important for consumers to actually read the privacy policy of any company before providing them with your personal data. Coupons.XXX offers a range of reputable premium porn companies who promise never to sell your information to a third party. Those are a good place to start browsing.
Hopefully, this lawsuit will also serve as a deterrent to companies like TLA who handle client's sensitive information. However, data mining has become a big business. Don't expect a single lawsuit to produce miracles. Take the steps necessary to protect your privacy, or accept the inherent risks of being out and proud of every single keystroke of your computer.