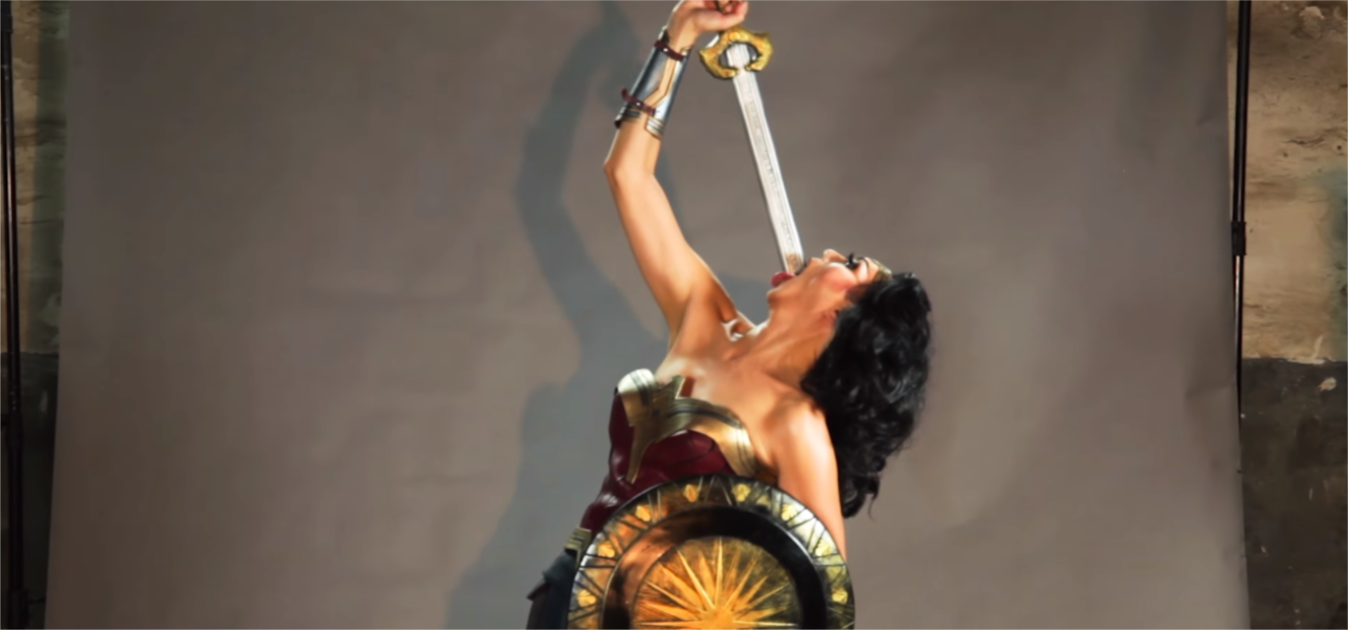 Dec 20, 2017
Manila Luzon has become a pornstar
Reading time: 1 minute 30 sec
Manila Luzon has become a pornstar, maybe not quite that literally, but she does appear in MEN's Justice League porn parody as none other than Wonder Woman. She caused a lot of hype this month, and we have previously announced the release of the scene, so in order to keep up with this amazingly fun news, Manila lip synced for some cock, in superhero fashion, to none other than Holding Out for a Hero by legendary Bonnie Tyler. Of course, this edition of a song is made in accordance to today's requirements of the music, as well as a requirement of usage, which is superhero porn, of course, expect it to be more pumped up, and rock even more than usual.
The video we present you below features Wonder Manila lip syncing with her entire posse, a.k.a. Justice League having fun with her somewhere behind, because of course, the accent is on Manila, baby. Along the way, it gives us a special kind of sneak peeks behind the curtain of Justice League's making of. It is more than obvious that all guys and girls had fun shooting this spectacle of modern day porn. The crew is blurred out, but I am most certainly sure they had fun as well.
All men featured in this overall fantastic parody are on my list of favorites, therefore, I am biased against saying anything bad about them, but in all honesty, even if I tried, how could it. They are so irresistible, I would love to take Manila's place anytime. Aside from the main star of the show, another "celebrity" cameo appears, the YouTuber Davey Wavey, alongside MEN's prominent names, with Johnny Rapid and Brandon Cody as MEN exclusive, with Colby Keller, François Sagat, and Ryan Bones.
The only thing left to say about Manila and this music video is shantay…you slay!
DISCUSSION: Tell us what you think, who did WW better, Manila or Gal Gadot?