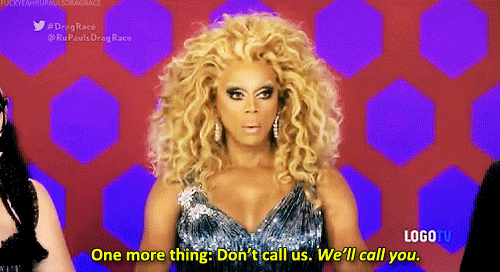 Dec 14, 2017
The best "Not Gay Porn" MEMEs
Reading time: 3 minutes
Memes have become a form of cultural expression, whose only service is entertainment, but through that people often find themselves in empathy with the meme. Of course, the experience is the class one rule in creating a popular meme, it has to be something people can relate to, laugh, and easily understand. The base of every meme is a good picture, followed by a short storyline. The two mutually complete each other, and the result is more often than not hilarious. Here we will go through some memes that have been popularized, and the source for it was none other than gay porn.
Right in Front of My Salad
Right in Front of My Salad is a re-titled MEN scene, after the previously titled "Private Lessons" which included Jake Porter coming to Jaxton Wheeler's house to give him private cooking lessons. As things usually go, the two end up fucking each other while the nice salad is getting prepared. Of course, Jaxton was preparing that dinner to surprise his wife when the iconic Nikki V walks in, admiring the salad she starts to eat. A little bit further into it, the girl realizes her husband is fucking the chef, freaking out about it, as one usually does, she exclaims "Are you guys serious? Right in front of my salad?!" it was the epic moment that was instantly popularized through memes, becoming the source of entertainment for many humans in the world, regardless of their knowledge of the meme source. Of course, MEN later changed their scene title, and this fall, the scene even got a sequel, where the infamous Nikky V returned to make herself a salad only to go to her bedroom and catch her husband fucking a masseuse that was intended to give her the pleasure. Surely, the "Right in front of my salad" line had to reappear.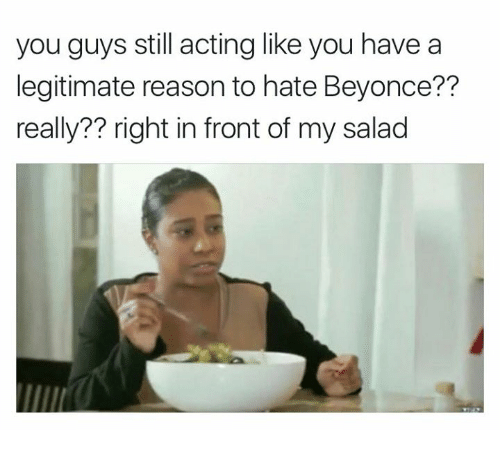 Not Gay Porn
Even prior to the mentioned scene, memes that took gay porn out of context, usually captured with a moment which was subtitled, and then the said scene was placed in a different kind of context, correlating with the subtitles, creating a whole different entity. Not-gay-porn memes have been a thing for a while, but never once has one gained so much popularity, like the above-mentioned scene. Of course, straight porn has been a target for the said marketplace, but that is not of our interest here.
There are different kinds of porn related memes, one thing all of them have in common, is they are SFW. They can be used as a screenshot, as a gif. The source picture can be modified to create an SFW environment, and that can be done in several different ways. The most popular one is simply cropping out the NSFW part of the screen, more often the concentration is on the actor's facial expression.
Other instances depict full-on porn scenes, but usually, the NSFW parts are painted over with not much regard for the aesthetics, but clear enough to discern what the painted element should represent. A pure example of how it looks in the end depicted below.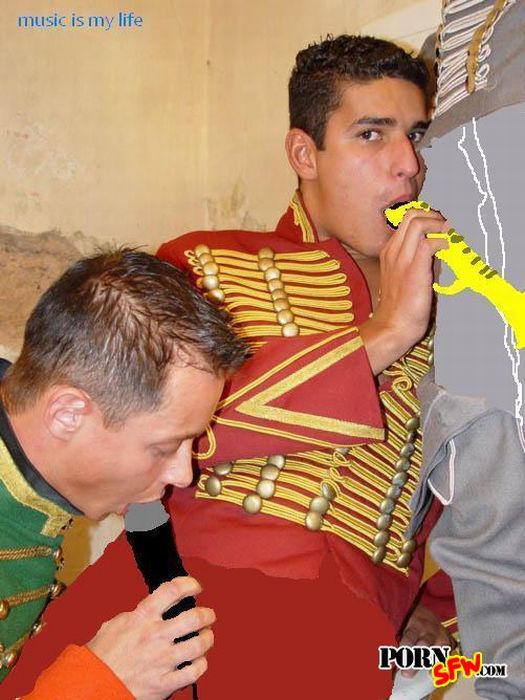 One of possibly the most amusing memes of all times comes in a form of a video, somebody took a gay porn video and a music video and combining them made a perfect match to the movements, making porn actors possibly for the first time in their career also a musician. The very entertaining, and hilariously perfect way to entertain humans.
Another popular instance is setting food instead of male genital organs, while to another person is performing a blowjob, or in this case, eating pizza. But man, they really really love that pizza, or am I wrong?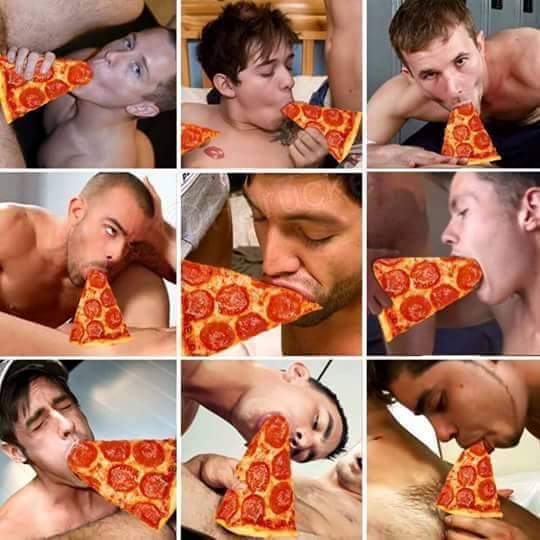 I once stood for 10 minutes looking at my dog trying to catch his own tail, thinking to myself, boy are dogs easy to entertain. Then I realized I had just spent 10 minutes watching my dog trying to catch his tail. The point is, although entertainment is more often than not easily classified as something stupid, pointless, but ultimately brilliant.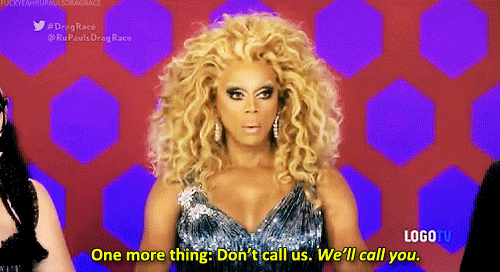 DISCUSSION: Got another "Not Gay GIF" you would like to share with us? Comment below or tweet us at @gaycoupons3x