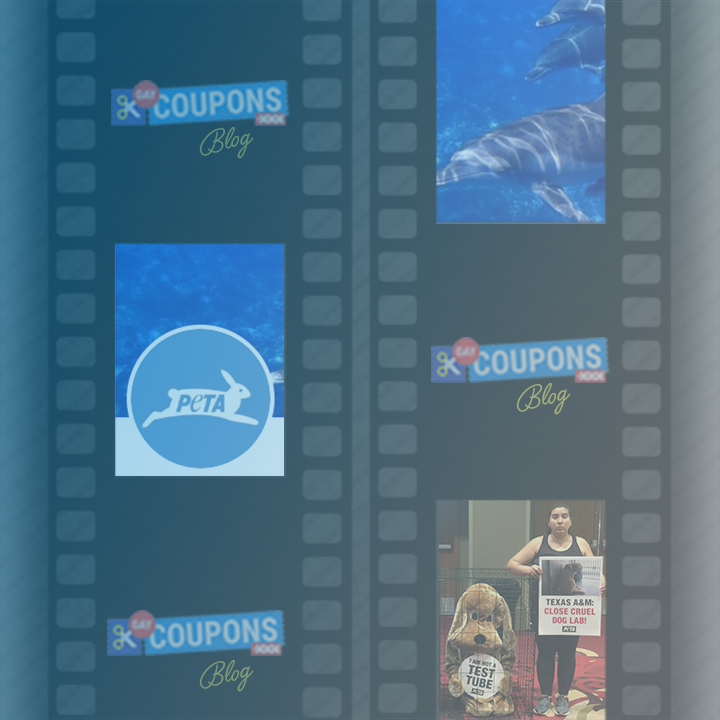 Aug 26, 2019
PETA Attacks Gay Porn Film
Reading time: 3.5 minutes
The world of gay porn is no stranger to controversy. From blatant homophobia, religious anti-porn zealots, and even gay panic from within the porn industry, many diverse groups have had issues with the industry over the years. The latest gay porn controversy has them squaring off against another notoriously divisive group, PETA.
People for the Ethical Treatment of Animals (PETA) has come out against the studio, Men.com. Why is PETA slamming this film? Have they suddenly turned their myopic gaze against gay porn? The beef (so to speak) is more specific than that.
Men.com recently released an adult film called, "The Everglades" starring Diego Sans and Kaleb Stryker. The two men share a number of sex scenes set in the Florida Everglades. The controversial scene in question was filmed on May 17th, and happened to show a passing alligator in the background.
PETA is famously against any use of animals in the film industry. They were quick to attack the Men.com flick and condemn what they see as the coercion of a wild animal into a pornographic film. Though, to be fair to PETA, their objections were not the adult content.
They issued a statement to Gay Star News PETA Director Elisa Allen says, "No matter what humans are getting up to on set, wild animals should be left to their own private lives, never used as props or decorations. They deserve to be spared the confusion, stress, confinement, and exposure to bright lights and loud noises that are inevitable on a film set – and the distress caused by shifting them from place to place – which is why PETA urges all film directors to work only with willing, human actors."
Marc MacNamara, director of "The Everglades issued a statement responding to PETA via Twitter in which he claims that the alligator's presence in the film was unintentional. He very eloquently stated that the animal was simply doing what came naturally to it, and they just happened to catch it on film. He Tweeted, "No animals were corralled, moved or used as props. No lighting was used. When they came near, we backed off to respect their natural migration & worked w/ a conservationist to protect their habitat. As anytime u film outside – animals might come near. But they were documented not directed. Respect, love and protect all animals. These alligators were absolutely majestic beauties and our priority was respect and non-interference with nature."
Given that most of PETA's claims appear to be patently false, one might wonder why they singled out this particular adult film for criticism. One could argue that perhaps they didn't know about the production of the film. However, if you watch the scene it would be pretty obvious that only natural lighting was used, and the alligator appears to be as much a part of the background as the trees, rather than being used as an intentional prop. However, it is obvious that the facts didn't matter much to PETA in this case, so much as grabbing a headline. This shouldn't be surprising to anyone familiar with the organization's history.
PETA is a self-purported animal rights organization and they have support from a long laundry list of famous celebrities, from Iggy Pop to Kristin Bell. However, they are not universally liked, even by animal rights activists. They have taken a number of contentious positions on controversial issues that have put them at odds with some who would ordinarily be natural allies (full disclosure, this includes myself).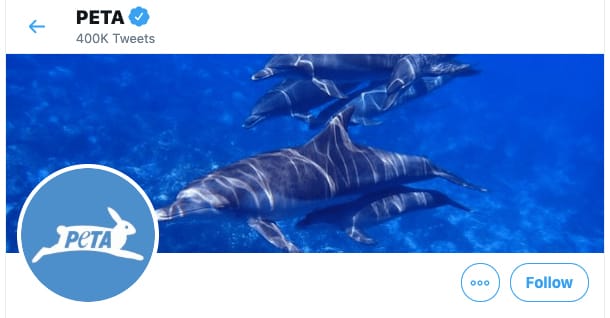 From claiming that eating eggs is anti-feminist, to supporting a ban on all dog breeding, PETA is known for capitalizing on contentious or even outlandish issues to keep their name in the news cycle. They intentionally court controversy. As a result, some don't take them seriously. Other's look at some of their policies as anti-pitbull, or even anti-pet. PETA shelters are known for killing more pets than any other shelter. They claim it is a mercy, but others - like the NorCal Bully Breed Rescue - calls PETA, "one of the biggest threats to the lives of pit bulls."
Most likely, most people outside of PETA will just roll their eyes at this and chalk it up to their latest publicity stunt. However, one could argue that by going after a film that actually took great care in conserving the natural environment, PETA is making light of the real animal rights issues. For generations, animals were mistreated, overworked, exploited and even killed in service to the entertainment industry. Having an organization serves to prevent the mistreatment of animals is important work. Unfortunately, PETA is more dog whistle than watchdog.
Given how many people hate PETA, even if they love animals, we wouldn't be surprised if this feud ends up being a financial boon for Men.com and "The Everglades." They've certainly received more press as a result of the manufactured controversy. We at Coupons wish them the best of luck.