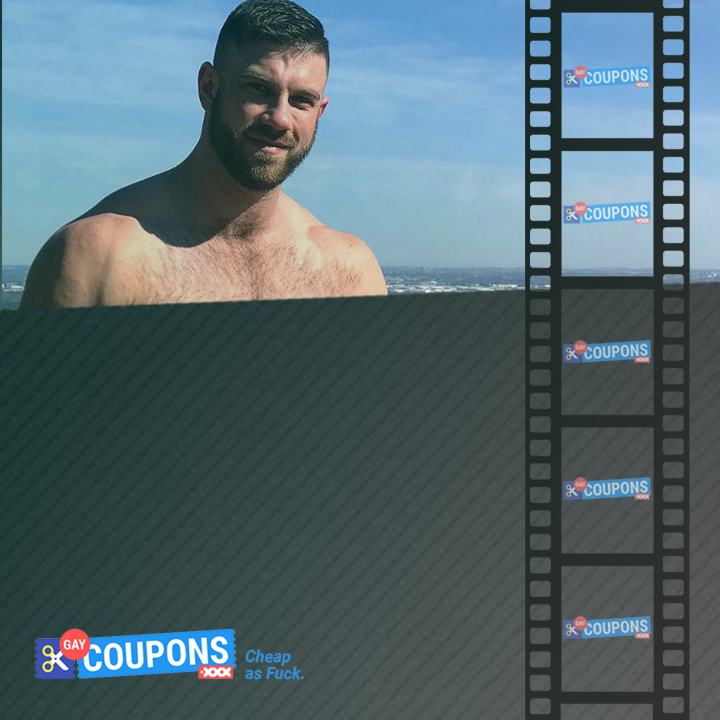 Mar 09, 2019
Pro Wrestler Makes Gay Porn for Charity
Reading time: 2 minutes
Can porn actually help save lives? According to one Australian pro wrestler, it's worth a shot! Perth native, Dave Marshal, is a long time professional wrestler, personal trainer, and openly gay. When he recently lost his father to suicide, he started thinking about what he could personally do to help prevent others from experiencing similar tragic losses.
His at-the-time boyfriend had previously suggested that they should experiment with making homemade porn, but Marshal had initially shrugged it off. However, after his father's suicide, he saw a way that his partner's exhibitionist inclinations might be able to help him bring about a real positive change. He hatched a plan to create pornographic videos, and distribute them on his OnlyFans account. OnlyFans, for those who don't know, is a subscription-based video platform which allows adult content, making it popular with amateur and pornstars alike. Marshal could use the subscriptions to raise funds, which he planned to donate to suicide prevention charity, Beyond Blue.
In an Instagram Post, Marshal said, "The reason the money I raise from my OnlyFans goes towards Beyond Blue is seeing every day how big depression and anxiety has become in society and almost overlooked." He was also quick to point out that suicide disproportionately affects the gay community, further fueling his desire to make a difference, stating, "Stats on LGBT in this area are quite scary, too, so I hope I can in some way give back to my community. Positivity is everything." A 2016 study conducted by the Center for Disease Control showed that LGBT youth are 3 times as likely to contemplate suicide than their heterosexual counterparts. Marshal's move, not only helps raise much-needed funds for charity but helps to normalize gay sex for his many adoring fans.
Fans were eager to assist the muscular hunk in his fundraising attempts while enjoying some quality amateur adult content for themselves. Marshal was able to raise $5000 through his OnlyFans subscriptions. Unfortunately, that's when his plans to donate these funds hit a snag. Beyond Blue, his chosen charity recipient, informed him that they would be rejecting the donation, as the fundraising activities for said donation had included "gambling, alcohol and pornography," which are not permitted by the charity. They also demanded that he remove all mentions of Beyond Blue from his various social media channels. They went on to say that Marshall could choose to make the funds a "personal" donation, provided that they were scrubbed from his social media, however, since promoting awareness was a vital part of his mission, Marshal instead opted to have the donation refunded to him. He has since found another mental health charity, the Black Dog Institute, which will be happy to take the funds and don't mind that they are associated with gay porn. Marshall also announced that he will be doubling his initial donation offer to $10,000. It is unclear from the announcement whether his OnlyFans site generated the additional income, or if Marshall is now including $5000 of his own personal funds with the donation.
While the suicide of Marshal's father inspired the donation, his interest in mental health issues goes much further back. Just 4 years ago, Marshal was 25 years old, still in the closet and working in sales. He decided that he needed to make some big changes in his life. He came publicly came out as gay, and quit his day job to become a full-time wrestler and personal trainer. He has since been signed to Southern Hemisphere Wrestling Alliance. He praises them for being, "like a family to me since day one," adding that "They don't treat me any different." Marshal feels lucky that the ultra-masculine world of sports has embraced him in all his homosexual glory. He also was pleased that to find exclusively positive reactions from his family saying, "My family — even a very homophobic uncle — were all very supportive." Following his dreams, and being open about who he has helped Marshal keep a positive attitude in the face of any adversity.
Since launching the remarkable fundraising campaign, Marshal has reportedly split from the boyfriend that initially encouraged his forays into the adult entertainment industry. However, even a breakup can't keep this sexy Aussie down. In a recent Instagram post he writes, "always find some way to make a negative a positive. In the last month since becoming single, I have learned to look out for me again. I can honestly say I have never been in a better mental or physical state in my life. Be proud of who you are, know your worth and don't settle for being anything less than the best f*cking you possible!"
In related news, this exceptional gem of a man is currently available. I can't imagine someone with his positive attitude, generosity, and unbeatable abs will be on the market for long, though, so if you plan to shoot your shot, best act fast fellas!