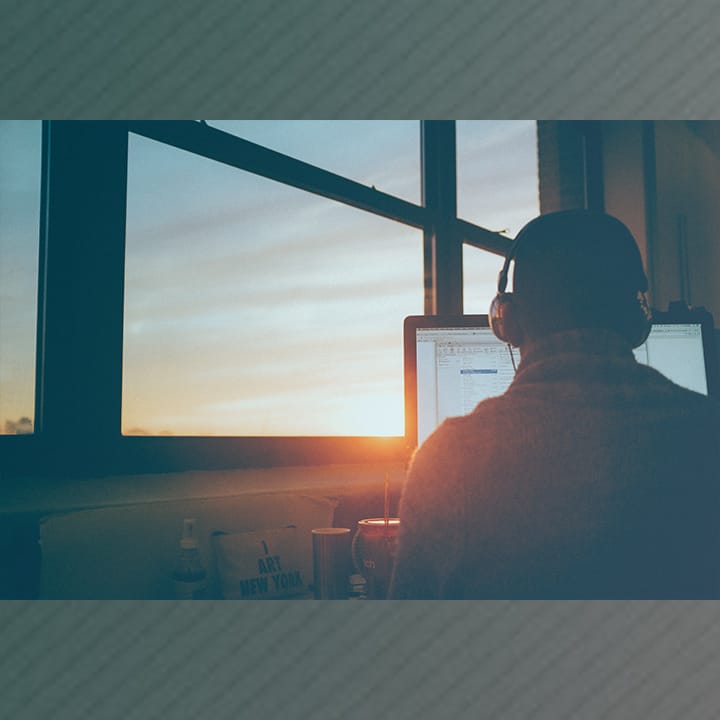 May 06, 2020
Sexstortionists Threaten to Out Your Gay Porn Habit
Reading time: 4.5 minutes
There has been a recent resurgence of a moderately sophisticated, extremely obnoxious, email scam threatening to out your porn habits. What makes this scam especially effective is that the scammers have actually gained access to a password you've used, and use this as proof that they have haked your computer. While the scam is not specifically targeting the LGBT community, scams like this can be particularly scary to those in our community, as being forcibly outed to the world can present significant safety concerns.
How did I stumble on to this story? I was one of its intended victims.
On April 9th, I received an email. Someone claiming to be named Lanette Koseluk sent it from wnshoshiekt@outlook.com. The subject line was a password I frequently use for sites that I don't use very often. My free subscription to the New York Times? This is the password I use. I'm required to enter a password to view a link a friend sent me? This is that password. This is the password I use for virtually any site that doesn't require me to enter my address, credit card number, or other personal information that poses a significant security risk. I know you should really use a password manager and create a unique password for each site, but I'm lazy. This password is easy to remember and meets the "security" requirements for nearly every site.
The first sentence of the email, appalling in both grammar and intent, states "I know, [password], is your password." The email went on to explain that the scammer had supposedly placed "a malware" on a porn site. When I allegedly visited said porn site, it had turned my web browser into, a "Remote Desktop" and "keylogger," which had given the scammer access to both my display screen and webcam. "Right after that," the scammer claims, "my software gathered all your contacts from your Messenger, Facebook account, and email account."
The would-be blackmailer says that they then went on to make a "split-screen video" which showed what I was viewing, alongside webcam footage of me "doing nasty things." They demanded that I send $1900 in bitcoins to their account within 24 hours or else the video will be forwarded to my entire contacts list. The scammer promises to erase the video if they get paid. They also offer to provide "proof" of what they have, by sending the video to 5 random contacts if reply with the word "yes."
Obviously, this kind of email is someone's nightmare - but not mine. I am not even a little bit ashamed of the porn I watch. I don't have to worry about how it might affect my career, since watching gay porn is literally my job. It could lead to a slightly embarrassing conversation with some relatives, many of whom don't know my career and a few aren't explicitly aware of my sexual orientation. However, I honestly don't care about any of that.
As for the other side of the split-screen, no one wants to be recorded without their consent. However, chances are if this cybercriminal had managed to capture any video of me watching porn in the past few months, sadly, it would not have been especially "nasty." More likely, it would be a tragically bland video of me taking notes for my professional reviews.
But, of course, the scammer had no such video.
These scammers would have you believe that they have some amazing haking skills, however, in reality, this sexstortionist is no more a computer genius than his predecessor was a real Nigerian Prince. According to Business Insider, your password was probably obtained as part of a bit data breach a few years ago and is now publically available.
So what should you do if you receive a similar email?
The most important thing is not to panic. I know this is a challenging mandate, especially if you're still in the closet. However, rest assured that these fools do not have access to your webcam, contact list, or even your browser history. They don't know that you've recently viewed, RagingStallions.com. They just have an old password and assumes that you - like nearly everyone in the world with internet access, have at some point indulged in some pornographic material you may not necessarily want to share with literally everyone you know. However, rest assured that there are literally no cases in which this common email scam has resulted in exactly zero people's porn habits actually being exposed.
Still nervous? According to Naked Security, there are some concrete steps you can take to protect yourself. Firstly, do not respond. Even if you're one of the millions of people currently on lockdown, and you are bored out of your mind, do not engage with cybercriminals. All you will do is verify that your email address is current and active. I can personally attest to this fact. I was bored, and a little amused by their gumption - and just how far they'd missed the mark with me as a target - and sent a reply mocking them. Now I get about 3 emails like this a week.
Next, if the password they have is still active anywhere, change it immediately. In fact, given how old this data breach is, you might want to think about changing any other active passwords that you haven't updated in a while. Consider downloading a password manager, if you're like me and can't remember inane data very well.
Lastly, a recent blog post from Kaspersky adds that a recent iteration of this scam includes a link offering "proof" of the video's existence, without sharing it with 5 random contacts. Do not fall for this. They do not have a video of you. What they have is malware, which will be automatically downloaded to your computer when you click on the link, thus creating serious issues for you and your computer.
Above all else, do not follow any instructions provided by these clowns. Never give them money. Never let fear con you into thinking they have something they do not. Just delete the email and move on.