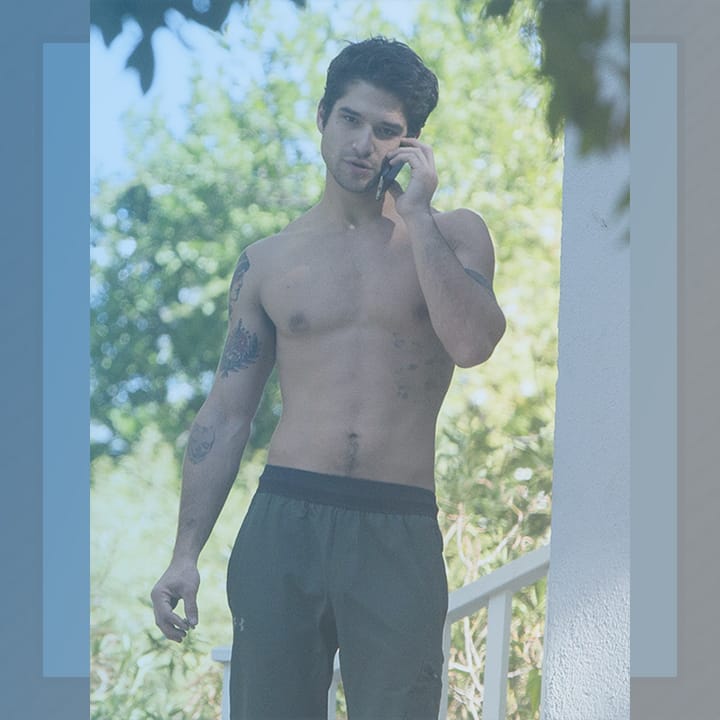 Oct 11, 2020
The Latest News in Gay Adult Entertainment: 10/10/2020
Reading time: 3.5 minutes
We at Coupons.xxx are committed to bringing you the latest headlines and biggest news stories in adult entertainment. This month, we have a number of stories featuring celebrities dipping their toes into the adult entertainment world, as well as adult entertainment stars attempting to transition into mainstream TV.
Teen Wolf Star, Tyler Posey, Joins OnlyFans
Former Teen Wolf star Tyler Posey might not be part of the LGBT community (that we know of), but anyone (gay or straight) who wants a more intimate look at this piece of man-candy will be interested to learn that he's launching an OnlyFans account. He made the announcement on his Instagram page. The video featured the heartthrob in the nude, hiding his goods behind his guitar. He sang, "Welcome to my OnlyFans, I play guitar in my bare ass. Hang with me, we'll be best friends. It's my OnlyFans."
The 28-year-old Posey says he decided to join the subscription-based adult entertainment site as a way of connecting with his fans. "I noticed many of my fans commenting on my Instagram photos saying that I should join OnlyFans," Posey shared via a press release, adding, "I saw it as a really cool opportunity to get even closer with my fans and be more real with them. I get to talk about things on OnlyFans that I maybe wouldn't get to otherwise and connect with more people like me. I want to accomplish creating unique content and collaborating with my friends to bring a fun experience to my fans."
His ex-girlfriend, Bella Thorne launched her own OnlyFans account back in August, banking over $1 million in subscriptions her first day alone. This didn't sit well with many OnlyFans users who believe celebrities joining the site will make it harder for sex workers to compete. Many, compared the phenomenon to gentrification. It remains unclear how and if Posey will choose to address these concerns.
Aaron Carter Performs on CamSoda
Posey isn't the only straight male celebrity offering an intimate experience for fans on an adult subscription site. Aaron Carter is teasing an upcoming event on CamSoda. The 32-year-old singer and former Dancing With the Stars contestant says he will be offering a "classy" performance on his piano for the upcoming live camera show.
You would be forgiven for thinking that this might be another example of CamSoda branching out into new kinds of content, as they did by broadcasting an MMA style fighting event in Thailand recently. However, Carter has reassured hungry fans that the performance will involve plenty of "kinky stuff like hot wax." He expressed surprise at his own decision to show off his naked body, given his long battle with body dysmorphia but claims he's actually quite comfortable with the performance. However, he does add that he has no plans to release a sex tape, that is unless he can expect a pay day "in the $3 million range," adding, "I'm a singer, not an adult star."
Love Island Contestant Removed After Gay Porn Videos Surface
While there seem to be several examples of celebrities dipping their toes into the adult world, apparently there are still challenges with former gay porn stars transitioning on to other platforms. 24-year-old St. Louis native, Noah Purvis was suddenly removed from the reality show Love Island. Internet sleuths have since uncovered his history as a performer in a number of gay porn scenes, and naturally assume this is the reason CBS has scrubbed his existence from the show.
He made his debut on the heterosexual dating show September 18ths, but Queerty reports that he was removed just a few days later. The show has not mentioned him since and his bio has been erased from the Love Island website. It's being reported that CBS is rushing to edit him out of subsequent episodes.
CBS told Entertainment Tonight "It has been brought to our attention that cast member Noah Purvis provided false information on his application to Love Island, which violates his contestant agreement. He has been removed from the show." While they didn't specify what "false information" he provided on his application, people are assuming there must be some sort of morality clause asking about pornographic content.
There has been some speculation regarding Purvis' sexual orientation. Some people have erroneously assumed he must be gay, since he appears in multiple gay porn scenes. That is possible, as "reality tv" does little to reflect the actual reality of the performers it features. However, given the prevalence of gay-for-pay pornstars, this would not be our first assumption. However, we certainly wouldn't want to participate in bisexual erasure by disregarding the possibility that he could be attracted to both his male and female costars.
Purvis apparently performed under the screen name "Ethan" for the gay porn site, Corbin Fisher. According to ScreenRant, his first appearance on Corbin the site was back in March, and his most recent video was uploaded in September, just days before his Love Island debut. Sadly, we likely won't be seeing more of Purvis on CBS, but you can still watch this hunk as "Ethan" in a much more intimate setting on Corbin Fisher.
Check-In Soon!
Follow us for more of the latest headlines in the adult film industry!