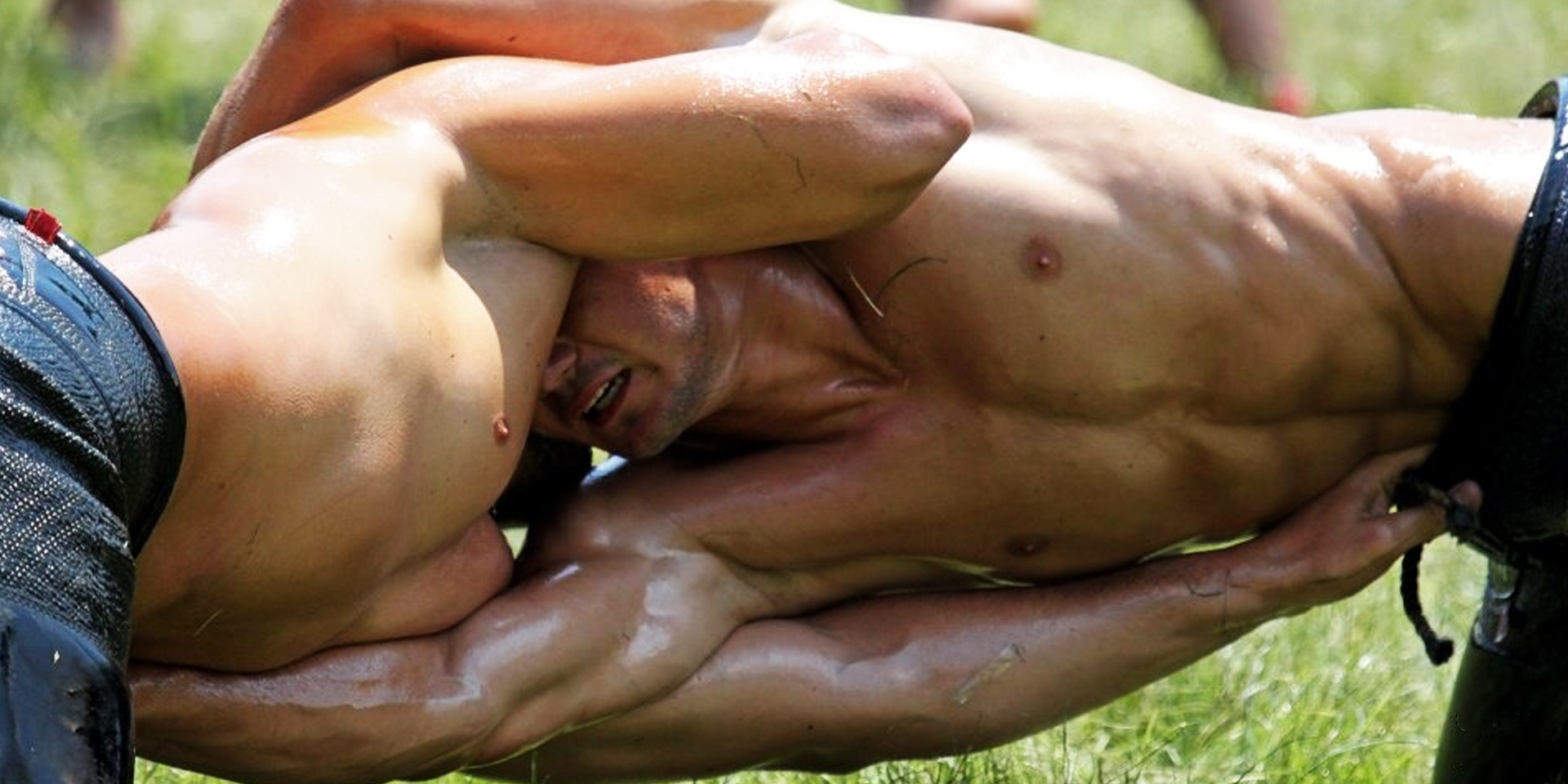 Jan 03, 2018
Turkish Oil Wrestling - the gay sport!
Reading time: 1 minute 30 sec
If there was a competition for the gayest sport, I must have found a winner. Yağlı güreş also known as Turkish Oil Wrestling or grease wrestling. Believe it or not, shoving your hand down another man's pants is a Turkish national sport. Its derivation is considered to be Turkish, but the sport is practiced by many Eurasian countries such as Eastern Macedonia, Greece, Bulgaria, etc.
Basically, men, called pehlivan (which stands for hero/champion) are nude, except for leather trousers, called kisbet/kispet, traditionally made of water buffalo hide, but in the newer era, it is also made of calfskin. Pants are hand stitched, from navel to mid-calf, such regulations are effective from the 10th century, in accordance with Islam law. Pehlivan is bathed in olive oil before he stands to grab the other hunk down under.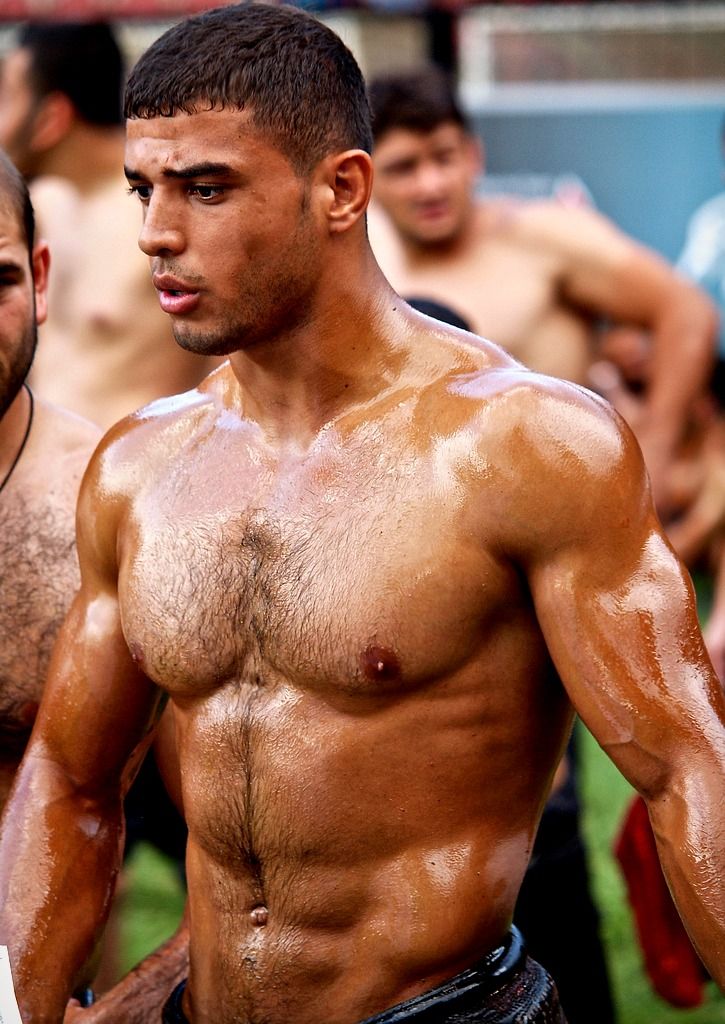 Forget about rahat lokum, this is a true Turkish delight!
The oil acts as a challenging medium, making the opponent harder to grab and hold onto, and pehlivan's goal is to take control over his opponent by putting his arm down the kisbet and grabbing to hold tight. Winning by this move is called paça kazık. Traditionally, matches were not limited by time and could go to last up to two days, until one man has been left superior to others. Since 1975, the match has been limited to 30-40 minutes. It can be extended if there is no winner.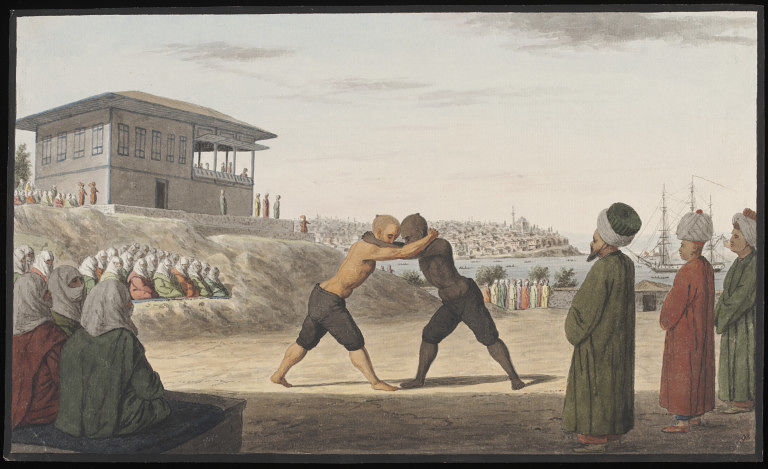 Edirne in Turkish Thrace is the homeland of the oldest continuously running annual Kirkpinar tournament, has been having its course since 1346. But this kind of wrestling can be traced back all the way to ancient Sumer and Babylon. It is a tradition that was implemented through Turkish as well as the Greco-Roman nation.