Jan 30, 2018
Twincest - the taboo of porn
Reading time: 2 minutes 30 sec
Twincest is a subclass that defines sexual relations between siblings, more concrete, twins. It includes both homosexual and heterosexual relations, though it is in most cultures prohibited by laws, many porn studios feature scenes where such relations are acted by pornstars that are not in relation in real life (fauxcest).
In gay pornography, it is more often seen where twins or even triplets in real life are involved in sexual intercourse. It is often a fetish, or fantasy, call it what you like, and overall a term that is often sought for. More instances will feature an additional person being involved with brothers, and actual sexual relations between them are not featured, but there were a few couplings that shook the porn industry on several levels when they first appeared.
Twincest wasn't always a taboo, in the past, it was often the case that royalty brothers and sisters would marry to keep the royal blood pure. Fun fact, ancient Egyptians nearly always married their siblings, in fact, Cleopatra married both of her brothers, though they never had children together. We, the porn lovers, love seeing double, and we actually love when double is not fake and single double bangs another single double.
#1 Peters twins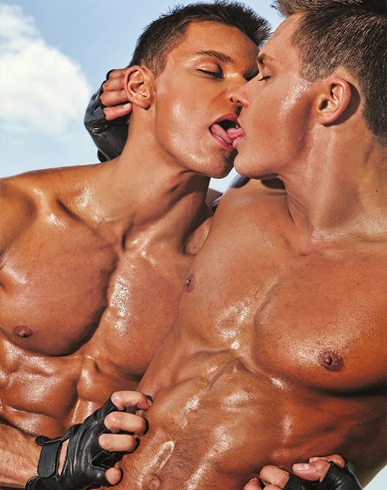 Number one on our list are the Peters twins, Elijah and Milo, they were signed under Bel Ami [NSFW link] some years back. Twins are of Czech descent, claiming to be in love with each other, having relations since they were 15. Their relations included barebacking for the camera and everything else you can imagine in the foreplay. Even though many twin brothers starred in porn, these two were the first ones to fuck for the camera.
#2 Richter twins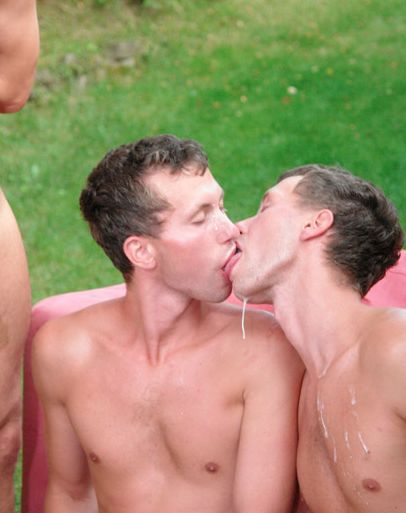 Once again, the Czech is here to get you all stiff and wet! Adam and Konrad Richter love to nibble on each other, sucking their bros johnson and stuffing their tiny bumholes with it. These are yet another twin pair that was not afraid to go all the way. As my record ensures me, in Czech Republic twincest is not prohibited by law (or at least it wasn't at the time of shooting), therefore it actually makes sense that yet another twincest couple comes from there.
#3 Visconti triplets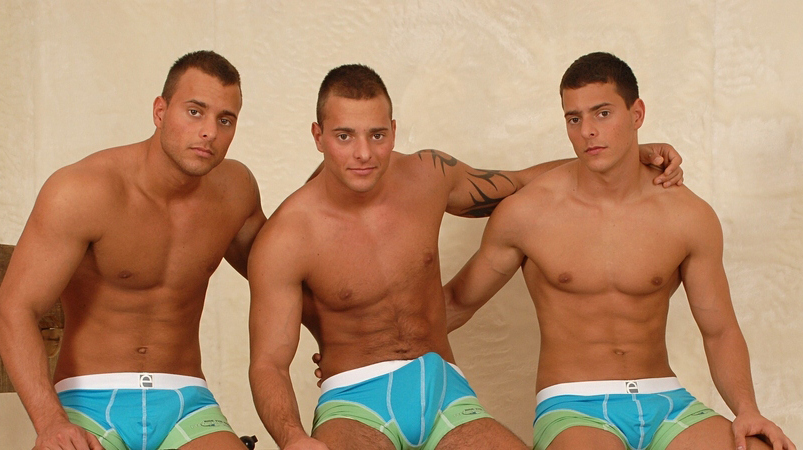 If you thought seeing double is awesome, what about seeing triple? The Visconti triplets [NSFW link], Jason, Joey, and Jimmy started doing porn for BelAmi, and now they have their own site. (link) Triplets are of Hungarian descent, and they shoot amazing stuff, more or less on the border of being incestuous, I have never seen them actually fuck, they mostly jerk off together, sometimes stroke each other and dildo drill each other. Guys are hot, not so cute, but hey, where else can you see triple hotness in the nude. In my personal opinion, each one has one best feature, together they could make a bombshell, as they do.
There are numerous twins within the gay porn industry, but these examples are the only ones that dared to cross the incest line for the camera. Whether you think it is hot, or disgusting, guys are slamming some real greens, and jumping popularity of the studios they shoot with is undeniable.