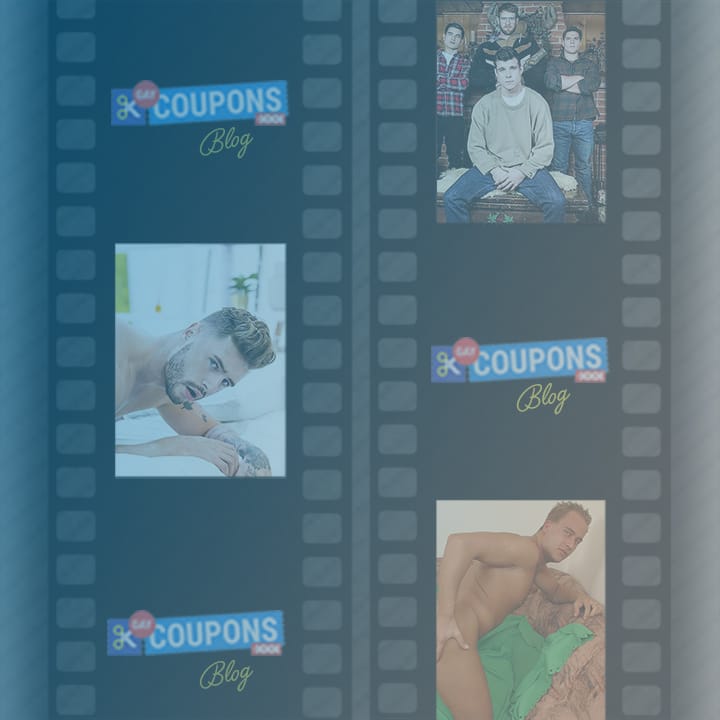 Sep 22, 2019
Warning: On-Going Gay Porn Scam!
Reading time: 3 minutes
On August 22, online gay lifestyle publication, The Sword, broke a story about an ongoing internet scam, which targets gay men on social media. The scam involves fake profiles, primarily on Grindr and Instagram, though there's some indication that other platforms may be involved as well. The fake profiles are posing as representatives of veteran performers in the gay porn industry working for the legendary Falcon Studios Group. The scammers then claim that they are recruiting new talent for Falcon Studios.
The scammers have been known to lure in unsuspecting men by sending them sexy photos videos, and racy texts. They promise that, as new talent for Falcon Studios, they will be paid anywhere from $2500 to $3500 for their work, based on their performance. When the would-be pornstar replies expressing interest, he is asked to put forth a deposit of around $1,000 to cover various expenses, such as contract fees, film date retainers, medical coverage, and travel expenses.
However, Falcon Studio Group wants to make it very clear to all men who might potentially find themselves caught up in this scam, that this is simply not how the industry does business. To any man wishing to appear in one of their films, they assure you that Falcon Studios will never ask talent for a deposit or fee of any kind for any reason, ever. Quite the opposite, in fact. Like all legitimate porn producers, if Falcon Studios wants you to appear in one of their films, they will pay YOU. They will even provide assistance with travel and accommodations. If someone claiming to represent Falcon says otherwise, they are obviously part of this scam.
Adam Q. Robinson, VP of production over at Falcon Studios says, "Our top priority is always the well-being of everyone we work with, including potential models. We encourage prospective performers to submit their application, and if they're a fit for an upcoming production, they will be contacted by either myself or one of our directors, but they will never be asked to pay any money to us under any circumstances."
Tim Valenti, Network president of both Falcon Studios and The Sword, states, "We feel for anyone who has been scammed out of money to appear in our movies and hope we can raise awareness about this so nobody else is deceived or exploited. We're committed to do anything we can to ensure that nobody else falls victim to this blatant misrepresentation and fraud.
The Sword went on to urge any potential victims to be on the lookout for these scams, connected to Falcon Studios Group and their subsidiaries, including Falcon, Raging Stallion, Hot House, & Club Inferno. They ask that anyone who has been targeted in this scam report it to local authorities, and email Falcon Studios Group at emaireport@falconstudios.com. They ask that you provide them with screen shots of the messages and any supporting communication. They say that a representative from Falcon Studios will reply and verify the validity of the messages.
They also say, "Falcon Studios Group and the NakedSword Network ask anyone who is interested in performing in movies for the studios to apply via the group's online Model Application at www.model4falcon.com."
The Sword also provided several screenshots of documents sent to prospective performers by the scammers and a sample text conversation between the scammers and a victim. The documents include a fax model contract between the victim and Falcon Studios as well as a confirmation letter.
The letter states, "Greetings! We just received your deposit for the film slot reservation but we would like to inform you that there is a contract fee which will cost you $475 for you to be able to continue with the shoot. We are very strict now in terms of filing for the assurance of the company. Our model [redacted] was not informed about this as this was mandated last 2 days. The fault is with us. Since it is our negligence, we will add a 10% of the total salary to your income ($350) as a way of refund. The deposit must be under the client's name sir. We sincerely apologize for the inconvenience please deposit the fee to the same authorized company agent. Thank you. Please be guided accordingly. Refer to the PDF file attached to this email for the contract."
While the letter is a grammatical mess, it does include the companies logo and the contract appears to be on company stationery. Of course, this is all very easy to fake with even the simplest of graphic design software, but if one were not looking too closely or thinking about it too hard, it certainly adds to the deception.
Fortunately, like most internet scams, this one can be avoided by simply refusing to give money to strangers on the internet. Have you ever been targetted by a scam? If so, how did you react? Let us know in the comments!