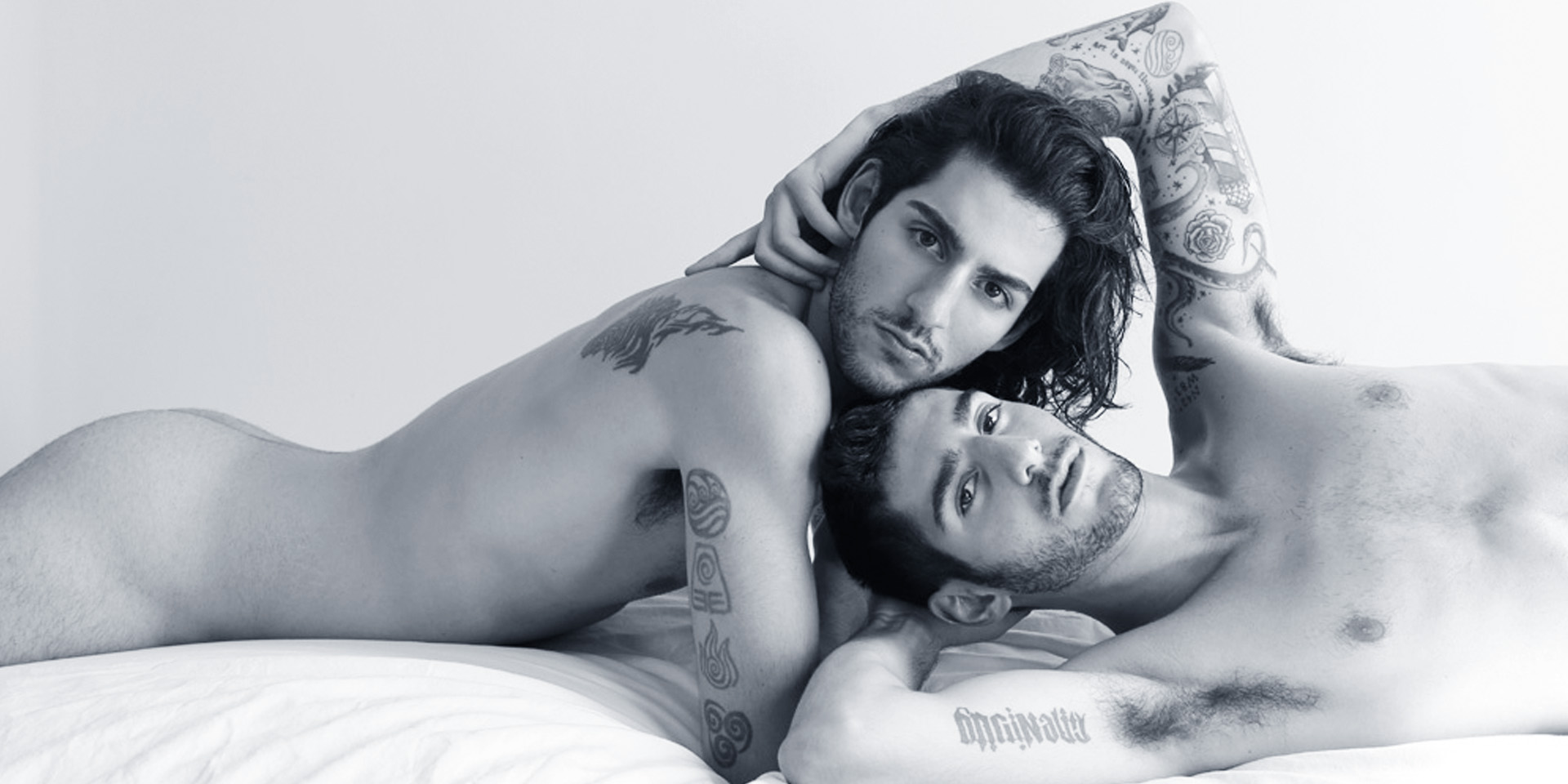 Nov 29, 2017
Zakar twins - more than a pretty face
Reading time: 4 minutes
Sexy Zakar twinks, pardon, twins, of Iraqi descent have been decorating the wonderful world of internet with their double presence for a year now. Through their Youtube channel, they gave us an insight into their life, their coming out story, as well as treating us with their dicks, of course, made out of rubber, but at least we don't need to wonder if they are twins in that section (spoiler: they are not). While the naughty Zach did have a completely nude photo shoot leak out, giving us an exclusive peek into his private parts, the other twin is a little bit shyer that way.
Now when I have managed to interest you in the topic, let's move away from the stereotypic sexualization of their wonderful model bodies, and handsome Arabic faces and let us dig deeper into their existence. Which is, by the way, going to change the lives of many young men struggling to come out. Coming out is always a process, always a struggle, even when you are 100% certain your family and friends will accept you for who you are, the hardest is the first step, coming out to yourself. The twins were not always as connected to each other as they appear now, back in high school both had some doubts about themselves, but thought the other one was straight. It took hooking up with the same guy for them to come to the realization the other was gay. But there they have had each other to rely on in the process, especially when coming out to parents presented its usual obstacles.
The father dealt with it in a rather calm and welcoming way, their mother, however, was not so accepting of them, and they often refer to her in a conservative manner. In the following year, boys are releasing a book, Pray the Gay Away, where they give us chapter by chapter, a story of their young lives. I have had a little sneak peek into the first chapter, and I am telling you it is going to be a hit! I think the book will be about all of us, since all of us have experienced struggles coming out at some point, and I'm going to drop a few quotes from the chapter, to which I, personally, can relate to.
"The door is all beaten up, scratched, marred. I feel somehow, I can relate. Each dent seems to symbolize my pain and confusion."
We have all been at the bottom with our inner self, with no sense of even a slight possibility of the pain and confusion ever soothing inside. But the real struggle is to constantly try to maintain the façade of how you feel you need to be presented on the outside. And you feel that way because the society had set the rules they felt were applicable to them, so no one else matters. The constant lying to one's self, to everyone around, that scared feeling that is not consuming you, it is simply ever-present, it suffocates, it insults, it burns and it hurts. But you always feel that pain is just the tip of the iceberg, if one ever revealed his own truth, the iceberg would rise above the surface in all its size and weight, the cold sharp edges would penetrate your every being, so lying and hiding makes it tolerable.
"The blaze within my mind is fed by the string of deceit I have created. A trail of deception that carefully shrouds my impending double life,"
Zach perfectly described the struggle of living two lives, one everyone expects you do, and one to be true to yourself. If you are wondering why were they forced into that double life, born in America, and living the American dream,
"Some moms cry. Some moms hug you. Our mom threw holy water on us,"
on occasion, they have described how she came into their room in the middle of the night to feed them grapes she had blessed by a priest.
It is the constant need of society to fix us that drives the fire of our insanity and fear. The real problem is we live in a society that forces us to hate ourselves for not being like everyone else as if the hatred they rained upon us was not enough. It is hard to be in a situation where it is your family who is the pioneer of hatred of your own being. If you have trouble coming out, even to yourself, the boys have been taking on this problem seriously, and that's why they have launched MyTwin app. The concept lies in their own experience. When they first came out to their parents they only had each other, the idea is that no one has to be alone in the process of coming out, and MyTwin allows you to anonymously chat with the twins, have discussions with other users, and it is available for iOS and Android users.
DISCUSSION: Tell us your coming out story, or start a discussion that might help you in the process. Check out Happy Hippie Foundation, which helps struggling American LGBTQ+ youth, if you can, donate or if you need, ask for help.