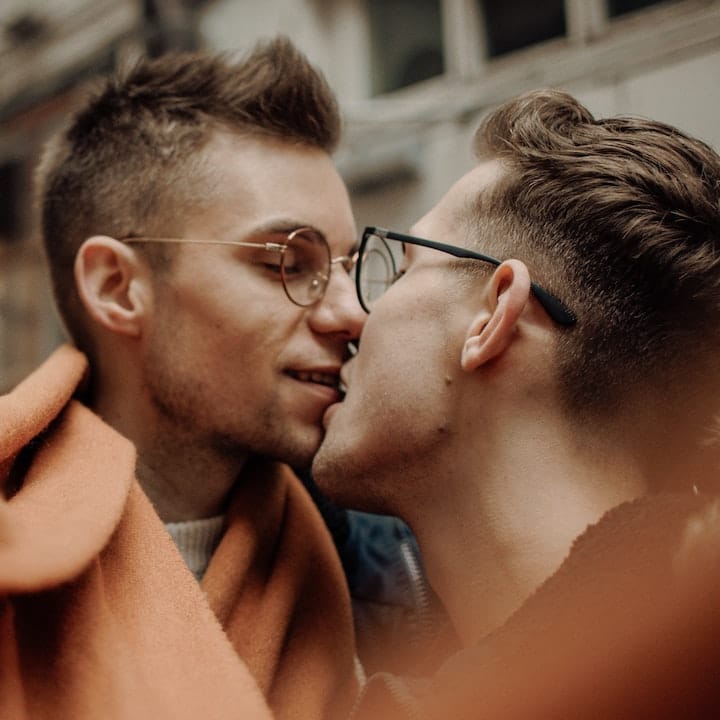 Dec 04, 2020
Gay Adult Entertainment Industry News: December 4th
Reading time: 4 minutes
We here at Coupons like to stay informed. Every month, we track the biggest stories affecting the gay porn industry and break them down so you can stay up to date, too. These are the biggest headlines in gay porn for November 2020:
A New Mexican Candidate Addresses His Gay Porn Past
A democratic candidate was outed as a gay pornstar by a conservative blog. 59-year-old Roger Montoya is running for an open seat in New Mexico's House of Representatives. He acknowledges that he starred in two adult gay films nearly 40 years ago when was in college. He says that, while he's not proud of the films, they helped him realize how important it is to create opportunities for young people, and how easily youth can be exploited without them.
The GOP has called for his resignation, calling this "unbecoming of any candidate or elected official." However, he has the full support of the state's Democratic party. They claim the GOP is being hypocritical, given that Donald Trump has reportedly paid hush money to Stormy Daniels to cover up their alleged affair, and has allegedly appeared in at least one adult video himself. According to The Advocate, there is reason for the Democrats to be hopeful that voters fill the same way, as support for Montoya continues to pour in on social media.
Gay Porn Star Launches Long-Shot Campaign in Florida
Roger Montoya isn't the only current Candidate to have appeared in gay porn. 42-year-old Juan Melecio is running for an open city commission seat in Wilton Manors, Florida. You may know Melecio better by his screen name, Antonio Biaggi. According to a report this week in the Miami New Times, Biaggi "consistently ranks among the top 25 most-watched gay performers on the adult content aggregation site." He has some "25,000 subscribers on PornHub, where his videos have amassed more than 44 million views."
Melecio refers to himself as a liberal who "regularly lambasts the current administration on his social media," However, The Miami New Times writes, "there exists an almost Trumpian essence to Melecio's public persona… Bombastic, unapologetic, and regularly touting his status as a political outsider, Melecio sees himself as the fix for a local governing body hobbled by bureaucracy and an old-guard mentality." Or, as he puts it: "If you're tired of the fucking liars, you vote for me."
His campaign video includes him starring dreamily at the camera and sipping wine. He is also campaigning on the premise that one of America's gayest cities is, oddly, "too gay." The irony is palpable.
Homoerotic Images Take Over #ProudBoys
In addition to gay candidates, the 2020 election season has also seen gay porn and ordinary, loving gay couples take over the #ProudBoys from the right-wing extremist hate group that uses that name. Gay couples all over the world have started reclaiming the hashtag.
Donald Trump refused to denounce the white supremacist organization during the first presidential debate, instead of instructing them to "stand back and stand by." This prompted openly gay actor George Takei to suggest the queer community to take action as well. He Tweeted, "What if gay guys took pictures of themselves making out with each other or doing very gay things, then tagged themselves with #ProudBoys. I bet it would mess them up real bad. #ReclaimingMyShine." Many have heeded the call to drown out the hate under the Proud Boys' hashtag by using it on images of queer love.
Former Vine Star Becomes Porn Star
Do you remember the Oovoo Javer Vine video from 2014? In it, the gum-chewing Gabriel Hernandez is asked, "Who's the hottest Uber driver you've ever had?" He replies by saying, "I never went to Oovoo Javer." Hernandez says that at that time, he didn't know what Uber was was, though now it is part of his daily life. The success of the Vine led to him being stopped in the street.
He is now hoping it will help him and his twin brother are now attempting to use their 15 seconds of fame to launch successful YouTube and OnlyFans pages. Gabriel (who sometimes goes by Gabrielle) and Daniel (who sometimes goes by Danielle) share a Twitter account under the name The Cash Twins which contains numerous pornographic images.
There has been some controversy, with many accusing the brothers of producing "incest photography" though the pair have not had any pictures of explicit acts between them.
The brothers have responded in a video by reading out a definition of the word incest. They go on to say, "That means if we're having sexual intercourse if we're sucking each other's dicks, but me and my brother getting this cheese, this money together, is just you guys being haters." They then encourage those who have a problem with their content to simply "sign off." The video concludes with the brothers saying, "We love each other in a brotherly way," before jokingly correcting themselves to call it a "sisterly way."
When describing what made them enter the world of gay porn in the first place, the brothers claim that they needed "more life." They were both experiencing financial hardships and began to create pornographic content as a way to make ends meet. They say their current carriers have made them more "physically, mentally, and spiritually" happy than they were before they entered the adult entertainment industry.