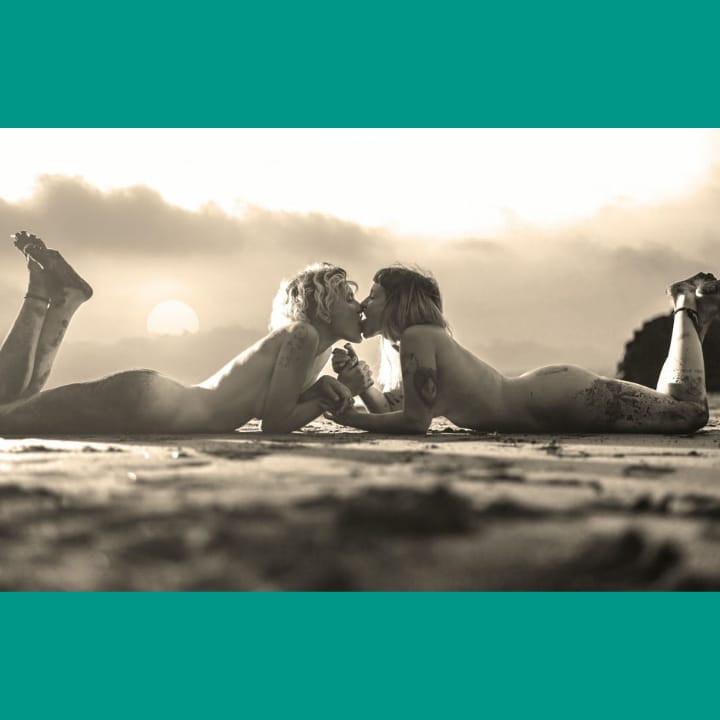 Jul 23, 2020
What is The Future of Porn (and How is COVID19 Shaping it)?
Reading time: 4 minutes
Porn trends are our jam over here at Coupons.xxx. We are constantly evolving to bring you the latest, hottest porn and this blog's primary purpose is to keep you up to date with what's going on in the adult industry. Now, with COVID19 changing nearly everything about our daily lives, our industry is having to look to the future more than ever. So what does the future of porn look like? How is the Novel Coronavirus driving adult industry trends and what can we expect down the road?
We did a write-up back in March about how the pandemic was affecting porn. However, back then we were just as naive as anyone. We sincerely believed that this was all just a temporary issue that would largely blow over by the summer. We look back on our past selves with sad bemusement. Were we ever truly that innocent? Now we're having to consider what the long term ramifications will be for a year, maybe two, of COVID19 related disruption.
Financial Outlook
Porn viewership has continued to be above average during the lockdown. I mean, what else are people going to do? This is great for us in the short term. However, close personal contact is sort of non-negotiable on your typical porn shoot. This has caused professional porn production to shut down. Many studios have either postponed or canceled filming. This means no new porn for hungry consumers and no new paychecks for performers.
Not only that, but adult entertainment was specifically excluded from the US stimulus package meant to assist businesses and employees impacted by the lockdown. Banks and other financial resources that other businesses might turn to are often inaccessible to those of us serving the "prurient interest." The industry needed to get creative to stay afloat and fill those unmet needs. Cam girls provided the answer.
Cam Girls
Even a few months ago, it had become clear that cam girls were kind of having a moment. However, we underestimated just how vital they'd end up being to the adult entertainment industry, and it's consumers, during the pandemic. They are now carrying the weight of industry on their ample bosoms.
Porn industry funneled money to otherwise out of work performers so that they could buy gear to work from home. The bulk of the money went towards top-of-the-line recording equipment. Given the popularity of HD porn, this is particularly important. Some went towards new sex toys and lingerie, so performers can make the most exciting content possible. Tip activated sex toys are particularly popular - ones that go off when a customer gives them money - allowing you to provide physical pleasure to the model through your financial contribution.
Solo & Masturbation Scene
Studios are just abandoning scripted and edited content, though they do involve additional logistical considerations for social distancing. Some performers bought editing software so they can cut pre-recorded videos for themselves. Some bought Dropbox or other cloud storage so that professional editors could download it.
Whether it's scripted and edited or just live-streamed, the vast majority of the content being made right now is solo & masturbation videos. Porn Doe Entertainment has created a new, extremely relatable site called DoeGirls, which purports to show you what sexy pornstars are doing at home during the pandemic. Mostly, it has videos of beautiful models masturbating or making webcam shows "for their boyfriends." However, there are a few videos involving couples.
Given the particularities of the industry, many models end up in romantic relationships with other industry professionals. It isn't surprising that we have some instances of performers living together. Those performers are particularly in demand at this time, due to their relative scarcity.
Glory Holes
For couples who're not living together, limited variety in newly created porn may be the least of their concerns. Not being able to date, or even see existing partners, is likely a bigger problem for some. It is a bad time to be single. People who just started dating are having to either put their budding relationships on hold, keep their interactions entirely digital, or engage is somewhat risky behavior. I personally know at least 3 non-monogamous relationships who are now only seeing their primary partner for the time being. Basically, unless you're living with a romantic partner, you're screwed (or, more to the point, not screwed).
Recently, the New York Times ran an article about what safer sex might look like in the pandemic. Their unironic advice they conveyed, passed down by New York City guidelines no less, is to experiment with kink through "zoom sex parties" and "avoid close contact by having sex through holes in walls or other barriers." In other words, the most reputable newspaper in the United States just suggested singles give gloryholes a try. We are living in strange times.
Will this affect the porn industry? You'd better believe it! Anytime a discussion of something sexual makes it to something as mainstream as The Times, people will start Googling it. What is going to come up? A bunch of glory hole porn, especially from sites like PornHub. This will show up in their analytics, which porn producers pay attention to and bam! There's suddenly 6 new titles from porn studios with Gloryhole in the title.
Also, as states start to open up, even including industries that require "close personal contact," porn studios may start scheduling shoots again. While I'm sure pornstars weren't exactly the target demographic the times had in mind, it doesn't mean physical barriers wouldn't also help keep them safe while working. We predict a serious uptick the popularity of this kink this year - both on and off-screen.
The Future is Female
We've said this before, and we'll say it again. Women are the biggest growth market in the porn industry. Female porn consumers currently make up about 25% of the market. Studies find that about 1 in 3 women admits to watching porn at least once a week, and women who do watch porn tend to log more hours doing so than their male counterparts.
With in-person sex with new partners riskier than ever, we expect to see even more women experimenting with porn than ever. Women also tend to enjoy different things in porn than men do. Solo and masturbation scenes are already huge with women. So are naughty podcasts, which are easier to record separately and edit together. The porn that women tend to be turned off by - the fake moans and silly faces models make while getting rammed by a random dick - is exactly the kind of porn that the pandemic is making challenging. In other words, it's never been a better time for the porn industry to swoop up some new (female) customers.